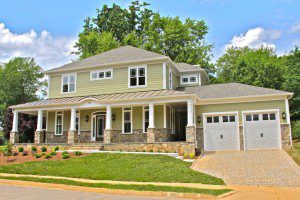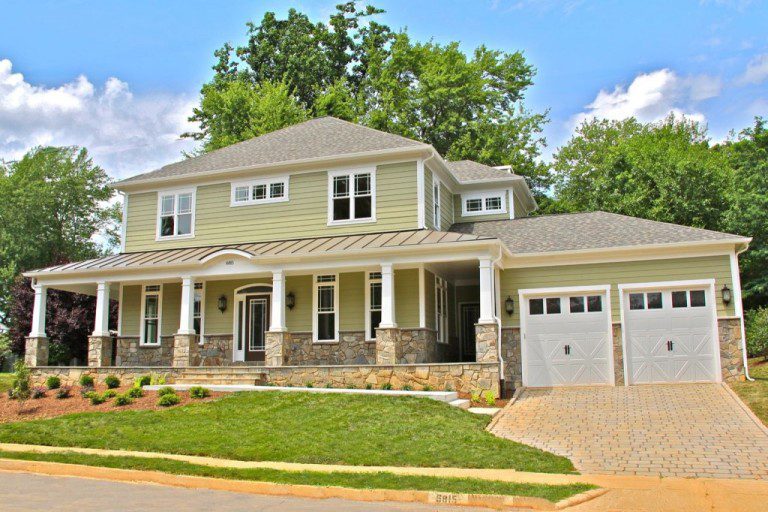 Homeowners who have fallen out of love with their Arlington, VA home may be stuck trying to determine the best solution. Some may consider moving, but this is not very appealing for homeowners who love their location—just not their home. Whether their home is close to work, in a perfect neighborhood, or around the corner from their favorite restaurant, many homeowners quickly realize that moving is simply not an option.
This leaves them with two renovation choices that will keep them on their current lot: complete a teardown and rebuild or perform a full home renovation. Deciding which of these projects is right for a homeowner will depend on his or her renovation goals, budget, and allotted project time. Paradigm Homes offers Custom Home services in Arlington VA, so whether a teardown or full home renovation is the best choice, we can help. Unsure which project is right for you? Consider the following for each project:
Arlington, VA Teardown & Rebuild
Some homeowners love the idea of a fresh start, a clean slate. A teardown and rebuild is an appealing option for homeowners who want to start from scratch and truly customize every detail of their custom home. Homeowners should also consider the following factors:
Cost: Since a teardown and rebuild is a much larger project than a large-scale renovation, it will most likely cost more than a home remodel. However, this can vary depending on the scope of each project. Homeowners should consult their custom home builder for cost and budgeting information.
Duration: Just like a teardown often costs more than a full remodel, it will also usually take longer.
Accommodations during construction?: Homeowners who teardown and rebuild their home will, of course, need to find alternative housing accommodations for the duration of construction. This may incur additional costs and some inconvenience, so homeowners should carefully plan their accommodations before starting a teardown and rebuild.
Removing the need for renovation: A teardown means that the new house will have all new appliances, furniture, and fixtures. A teardown may be the ideal option for a home that needs several renovations and/or replacements to ensure few, if any, renovation projects will be needed in the near future.
Arlington, VA Full Home Renovation
A full home renovation is also a viable option for many homeowners. This type of project may be best for homeowners who want a first floor layout change or want to keep much of the existing home's structure, but do not need a completely new home. Below are additional factors for homeowners to consider:
Cost: Many complete home renovations will cost much less than a teardown and rebuild, making it an appealing option for homeowners on a tighter budget. This will also allow homeowners to renovate parts of their home, save money, then complete other renovations later as budget allows.
Duration: Even a complete home remodel will likely take much less time than a teardown and rebuild. The estimated time will depend on the scope of the project, however.
Accommodations during construction?: Most large-scale home remodels will require homeowners to relocate for at least part of the construction process. Even if the home is technically live-able during a smaller project, nobody wants to live in a home under major construction.
Adding equity: A full home renovation adds to the value a homeowner has already put into a house. Projects such as a whole floor renovation or kitchen remodel give equity a boost, which comes in handy for homeowners looking to eventually sell. While a re-built house may have more value than the original home, a renovation helps build equity.
No matter which project you choose, it is important to partner with a custom home builder in Arlington, VA that you can trust to get the job done right.
Contact Paradigm Homes for Your Arlington, VA Custom Home
Paradigm Homes offers Custom Home services in Arlington, VA, including Teardowns and Renovations. Our Custom Home experts will help you choose the right project to meet your goals and help create the perfect home.