The holidays may be putting a glaring spotlight on the areas where your home is lacking. It may be storage, that open floor plan you crave or the master suite to escape it all. There are many benefits to be gained from home additions and this general truth is of particular relevance to those in the Northern Virginia and Arlington communities. Home additions, including second story additions are an investment in your home that can pay large dividends. Here are just a few of the reasons that this may be the right move for you.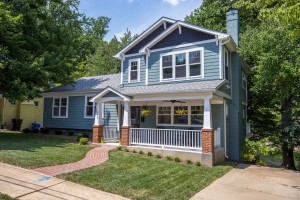 Added Value 
Besides being a place of residence, for many in Northern Virginia and Arlington their home is also one of their greatest and most valuable assets. Home additions will increase this value and allow you to grow your investment. Homes in Arlington and its surrounding areas, are already a hot commodity—adding your own personal touch and upgrading important areas such as bathrooms, kitchens, and basements will only increase your home's market potential and value.
Increased Square Footage
Frequently, the greatest reason for moving homes is an increased family size (or age) and a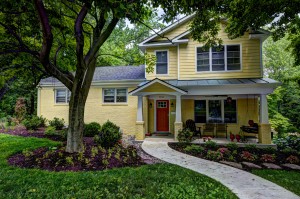 subsequently decreasing amount of space. This is an issue that can be hard to come to terms with; outgrown or not, homes in Northern Virginia are beautiful and often located within an ideal community, close to the city and some near desired Arlington school districts. An alternative to taking on the logistical and financial issues associated with relocating is adding to your current place of residence. A popular way to do this is with a "Pop Top" addition, which increases the square footage of a home by expanding "upwards" rather than "outwards." This is ideal for home owners who do not want to sacrifice their yard space by growing their home to meet their family's lifestyle needs.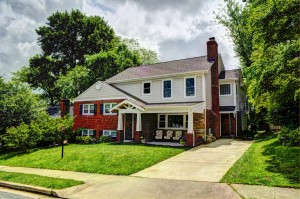 Improved Living Experience
Improve your home, keep your address. Pop Top Additions are a fantastic way to increase your standard of living and simultaneously add value to your home. Conveniently, a Pop Top Addition can take half the time that construction of a new home would take, thus drastically decreasing the constraint it would have on a family. Innovations in technology and style for the home are a constant, and a Pop Top Addition is an affordable and convenient way to include them in your own home. Get the storage you need, a floor plan that works for your family and that master to sneak away and restore peace of mind.
If you would like to dig deeper into the potential of your current property and see if a Pop Top is right for you, please feel free to reach out to us for your complimentary consultation. We look forward to working together to meet your home needs!