Our team at Paradigm Homes was recently hired for a whole home renovation of a stately colonial home in Alexandria, VA.
Due to the current housing market, we are seeing an increase in whole home renovations and additions, just like this one. To borrow our clients' words, instead of popping the top or tearing it down, this family wanted to bring their older home "up to the times" because it had great bones, and they wanted to quickly get it ready for their next phase in life. Their growing family had some modern needs that their classic home did not meet, so they embarked on a renovation journey with us.
We were thrilled to take on this project, as it took some of the best classic elements of this traditional home and mixed in modern features to get the best of both worlds. We're excited to share the full story of how we did this.
Here's a taste of the before / after: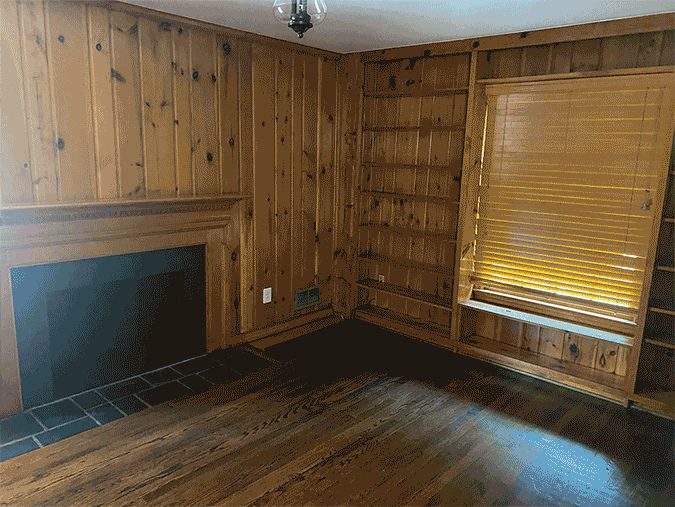 In order to bring this family's vision to life, our team at Paradigm Homes partnered with Adam Bechtold Interiors. Adam Bechtold Interiors is one of the main interior designer companies that Paradigm partners with, and we benefit greatly from this continued partnership. Working together, we were able to add in some of the family's must-have modernizations without compromising the classic style of their existing colonial home.
This whole home renovation features some beautiful customizations including:
Marvin windows, white on the exterior and black on the interior

Tedd Wood Custom Cabinets

Updated existing fireplace, but retained the black slate to maintain the home's character

New back deck, which enhances the home's connection to the outdoors

Updated hardwood flooring to match existing and repair any damage
This Quaker Lane project also included an addition to the home, updating the sunroom to be a four-season room and adding a back deck.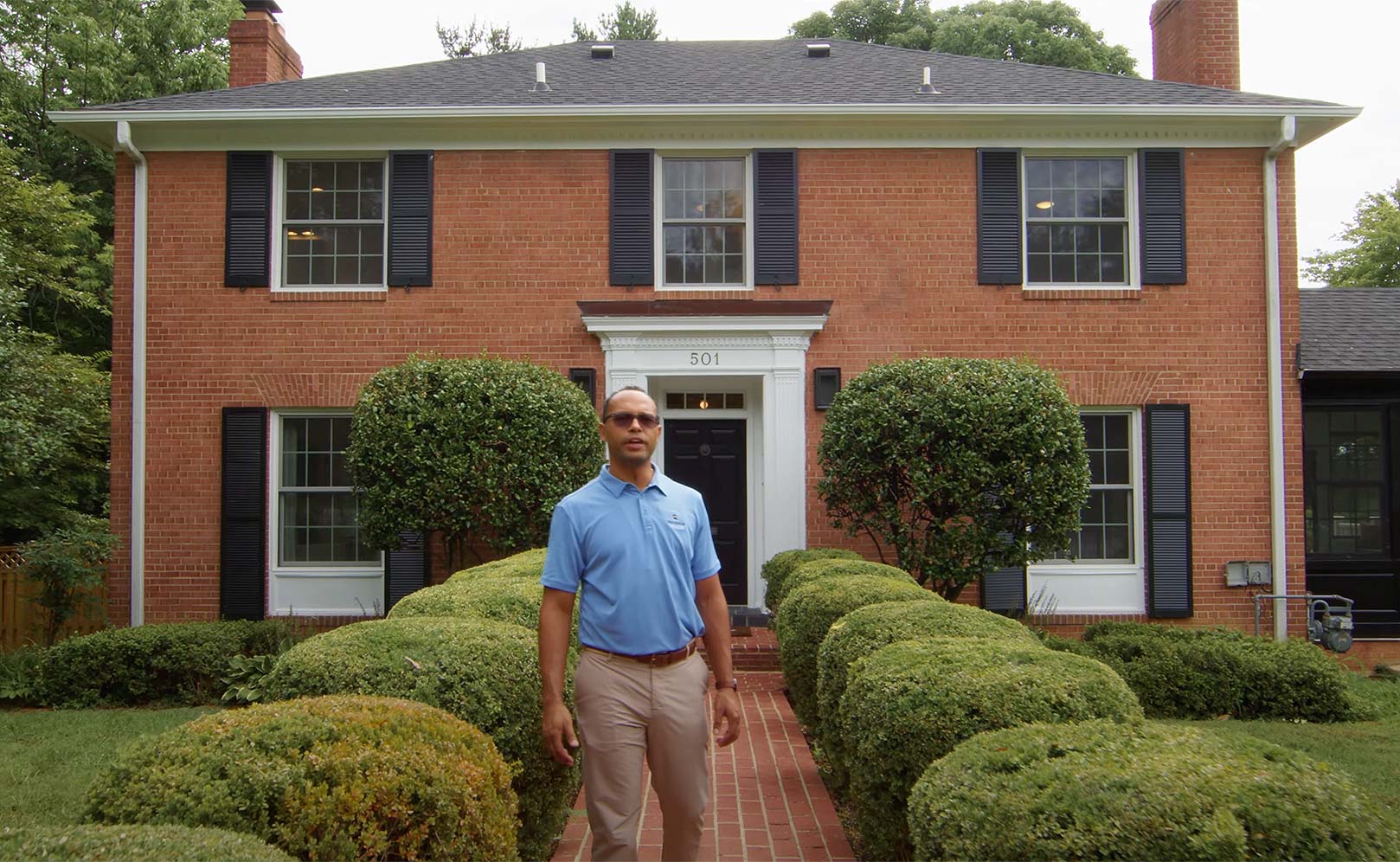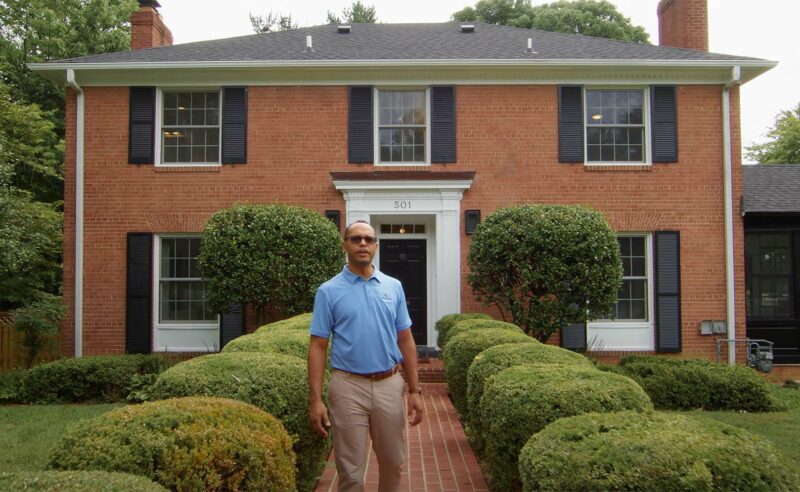 You can see from the exterior, it has that classic colonial character, and Paradigm didn't want to take that away–we wanted to enhance it. All it took on the exterior was new sconces, a new roof and some touch-up paint. Inside, there is a large living room area on the main floor. Carerra marble accents the existing black slate on the fireplace. The living room flows into the dining room, which is open to the updated kitchen with an oversized island. Natural light floods the kitchen and dining areas.
French doors take you from the dining area to the new deck which provides an area for al fresco dining. A four-season room was created off of the new deck, which builds upon the existing brick exterior wall. Modernized with all black windows and ample seating that does double duty as storage, this four-season room gives lots of options for the homeowners. The four-season room connects to a secondary cozy sitting room, which leads to a powder room. Perfect for guests!
Photo Gallery of this home renovation:

Heading upstairs, you'll see the preserved original red oak floors combine with iron spindles to create the perfect combination of old and new. The second floor has three bedrooms. The master bedroom was extended out past where the old window was, creating more space for a truly amazing walk-in closet featuring an island and window seat. The master bathroom has an oversized shower with multiple shower heads.
Downstairs, the walkout basement was upgraded with a wet bar and new windows and doors that flood the space with light. A large laundry room and a future gym conversion of an existing garage rounds out the basement, creating a functional space that meets the needs and wants of the client.
We invite you to walk through the Quaker Lane Renovation in our
walk through video
.
The team at Paradigm Homes listened to our clients' needs throughout the process, ensuring the whole home renovation was anything but "cookie cutter." Nothing makes us happier than creating beautiful homes that honor the charm and history of the house while improving its function and modernizing its style. Every renovation project we embark on is customized to you. We ask about your inspiration and needs, and we make suggestions based on the home and the client. We might share stories from previous renovations to show you what's possible, but at the end of the day it is a total collaboration, and that's why our whole home renovations are so successful.
At Paradigm Homes, we believe the value of custom is that you will be 100% satisfied with the outcome.
And this whole home renovation and addition on Quaker Lane in Alexandria, VA certainly proves that.
Are you ready to renovate your home?