Arlington, VA Design Build Experts
Design Build is the latest buzzword in the home building industry but homeowner and even contractor definitions can vary. Just like many things – it can also be overused and abused.
As defined by Wikipedia: "design/build, and abbreviated D–B or D/B accordingly) is a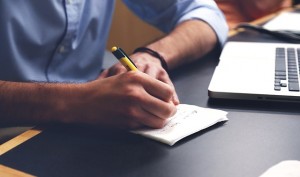 project delivery system used in the construction industry. It is a method to deliver a project in which the design and construction services are contracted by a single entity known as the design-builder or design–build contractor." While some builders evolve to meet the standards of this approach we caution you to know all the benefits aligned with Design-Build so you can identify a firm truly practicing Design-Build, and one that just is jumping on the buzzword bandwagon.
Design Build Benefits
1. One-stop Shop – When working with a true, Design Build firm the homeowner will only have one contract to navigate since they are technically working with a single entity. This includes both the architect to manage the design phase and contractor to manage the build. It awards the homeowner one point of contact eliminating the need to manage separate vendors and puts all the responsibility on the firm.
2. Controlled Budgets – Design Build is ideal for the cost-conscious as it helps to control over-designing and eliminating a long bid process.
3. Enhanced Communication – Having all vested parties included in the planning phase helps to speed up the pre construction process, fostering an environment of open communication and clear expectations.
4. Increased Efficiencies – Time is saved in the design phase with a reduction rounds of redesigns as a result of the enhanced communication.
5. Better End Product – Having the builder in design discussions helps to identify a better end product by having their expertise on product use incorporated into the design.
Paradigm is your Custom Home Builder in Arlington
Paradigm prides itself on offering the Design Build systematic approach to all of our clients. We proudly offer our design build services to homeowners in Vienna, Virginia as well as the surrounding area! If you are ready to start your new home we'd love to work with you. Feel free to contact us via our contact page when you are ready to get the process started.