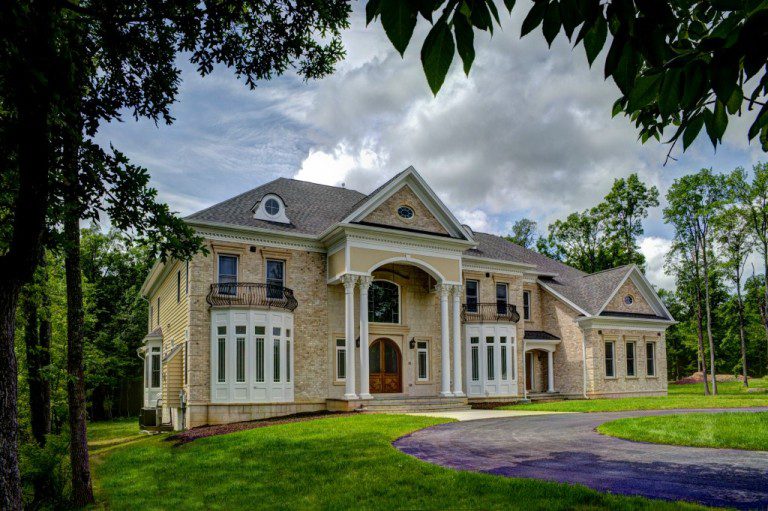 With the warmer weather you may feel the need for a home upgrade, and if you have been on the search, you likely know the challenges of finding a new home all too well. This becomes especially difficult for if you are looking to move into or build the perfect home, a home in which every detail is customized for your aesthetic and lifestyle needs. Finding a pre-built home with everything you're looking for can be challenging, so you may need to get a little creative during your custom home search. Have you considered partnering with a home builder to find the best home or lot in McLean, Arlington, or Falls Church?
Paradigm Homes works with a large network of realtors, having access to new and off market opportunities to help you find the right land or teardown house. With this expanded reach, we can help you search for the right land or the right teardown, then begin to bring your dream home to life. Here are the two main steps we can assist with:
1. Choose Empty Lot or Teardown
If you cannot find a pre-built home with everything you need, build your own! We are here to help you see the potential in both empty lots or searching for a good teardown and which is right for your needs. Purchasing one of these options allows you to focus on choosing the best location for your home—whether you want a quiet neighborhood, need to be near work, or love having a shopping center within walking distance.
Moreover, choosing a pre-existing home to teardown also gives you a variety of customization opportunities. Just like choosing an empty lot, looking for a teardown allows you to focus on location and the quality of land. However, if you find a teardown home with a foundation or structure that you like, you may be able to re-use some of these elements in your custom home. Consult a home builder in McLean, Arlington, or Falls Church like Paradigm to plan how you can use parts the teardown house in your new custom home.
2. Build Your Custom Home!
As a Design/Build firm serving McLean, Arlington, and Falls Church, Paradigm Homes offers truly personalized Custom Home services. No matter if starting completely from scratch on an empty lot or choosing a teardown and rebuild is right for you, we are here to build a gorgeous home, with every custom detail that you desire. We put you at the forefront of the Paradigm Process and will go above and beyond for your needs at every step of the way.
Hunt for & Build Your Dream Home With Paradigm!
At Paradigm Homes, not only do we build gorgeous homes that are perfect for our clients' lifestyles, but we have an extensive network of realtors who can assist with finding the right place to build. Once you choose an empty lot or the perfect teardown house, we begin piecing together your design and building your Custom Home.
Looking for a fresh start? Contact Paradigm, your local home builder serving McLean, Arlington, and Falls Church, to determine the best option for you!