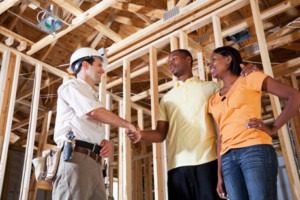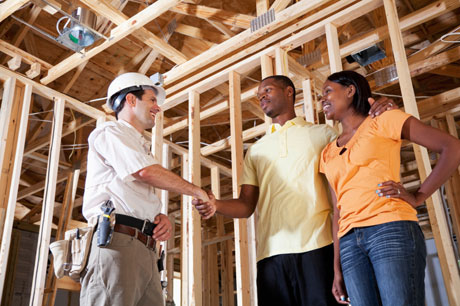 Choosing a custom home builder in Falls Church, VA is an incredibly important task. You must choose the best possible builder who will bring your dream home to life. From your very first online search for custom home builders in Falls Church all the way through to when you're ready to sign on the dotted line, you need to make sure the builder you choose will be there to meet your needs and deliver an amazing end result.
Here are a few common mistakes that homeowners make when choosing a custom home builder:
1. Putting Too Much Focus on Price
Naturally, how much a builder estimates your project will cost is likely a key factor in your decision to hire or pass. However, the quote you receive isn't everything. Maybe the potential builder is known for providing above-and-beyond customer service that makes a higher price tag worth it. Alternatively, perhaps a builder quotes a low price, but estimate that the design and construction will take much longer than it realistically should. Remember that there are plenty of other factors you should consider instead of using price to drive your decision.
2. Accepting a Quote With "Starting Price At…"
When interviewing a home builder and you start to talk money, the builder likely won't be able to give you an exact quote until they know more about your project (in fact, a builder quoting you an exact price could be a red flag). A good custom home builder will likely give you a price range for the scope of your project, but be cautious if you hear the words "starting price at…" A builder who uses this phrase to quote you a price may be using a "nickel and dime" strategy passing along unexpected upcharges throughout the project. This for sure will make the finalized price of the project much more than you expect—and can afford.
3. Assuming Custom = Expensive
Just because you're completing a custom home renovation does not mean you have to pay an exorbitant amount of money. How much the project costs will of course depend on just how much custom work you need done, but just make sure the estimate you receive adequately reflects how much custom work you need done. Compare the quoted price to other builders to see if it's accurate for the scope of your project.
4. Not Asking About a Builder's Process
Make a point to ask the potential builder about their design and construction process. The process they describe should include every aspect of the custom project, such as design, permits, selections, and financing. It should be well-outlined, easy to follow, and logical. Also ensure sure their process covers a timeline you're comfortable with.
5. Getting Boxed in to a Design
The ideal custom home builder in Falls Church, VA will be flexible when it comes to choosing design and floor plan. Your builder should not force a certain design or floor plan on you that does not fit your vision or does not match your lifestyle. Your builder should give you a truly custom experience and allow you to dictate your own floor plan, or make changes to their proposed floor plan.
6. Getting Talked Into a Teardown
If you are not interested in building an entirely new home from scratch and are just adding some customized renovations, make sure your builder is willing to work with the existing home's structure. Many builders prefer to work with a clean slate and may insist on tearing down the current home. Sometimes that is a good solution but be aware that a teardown usually costs more, takes much longer than working with the existing structure and there is a larger financial return for the builder.
7. Thinking You Can Live at Home During Renovation
Similarly, if your customizations are incorporating much or most of your home's existing structure and will not require starting from scratch, a builder may suggest that is OK to live at home during your major renovation or addition. However, in most cases, you will need to relocate during the construction process for your own safety and comfort, or you'll be in for a few months of frustration while construction is completed.
8. Hiring a Builder That Doesn't Understand Your Needs
You're bound to have concerns and specifications that you want to address when choosing your builder, and you must make sure the builder you end up hiring actually listens to you. Perhaps your lot's characteristics will affect construction or you want to ensure one of the walls of your living room remains standing. No two renovation projects are exactly the same, and your builder should be responsive to your needs—better yet, your builder should ask you outright if you have any concerns or specifications during the interview.
9. Choosing a Non-Local Builder
The city and/or county in which you live is sure to have specific laws, codes, ordinances, and permits that will affect your renovation. Falls Church, VA has different codes and ordinances than Arlington, VA, for example. For this reason, it's best to choose a local builder within the same city or county whenever possible to better ensure they are well-versed in all necessary laws and codes to prevent complications from arising later and potentially delaying the construction process.
For your custom home and large renovation needs in Falls Church, VA, you should trust only the highest quality Design/Build company. Paradigm Homes is the leading custom home builder in Falls Church and the surrounding Northern Virginia region. To learn more about our design and construction process, contact us today at (703) 476-5877.