Over the past year, the Paradigm team has collaborated with our architectural partner WC Ralston Architects (WCRA) on two new Custom Home projects. A professional studio focused on custom residential spaces, WCRA's innovative designs catch the eye and address today's homeowner's needs. Although based in Northern Virginia, WCRA's work appears in locations across the United States. Still, they're eager to develop more Luxury Homes in Arlington, VA, as well as Falls Church, Alexandria, and McLean.
Home Design for Our Times
In the past decade, homes have taken on multiple new roles. Alongside living areas, today's homes also incorporate offices, gyms, saunas, professional-grade kitchens, home theaters, and more. Traditional designs simply cannot accommodate these desired features.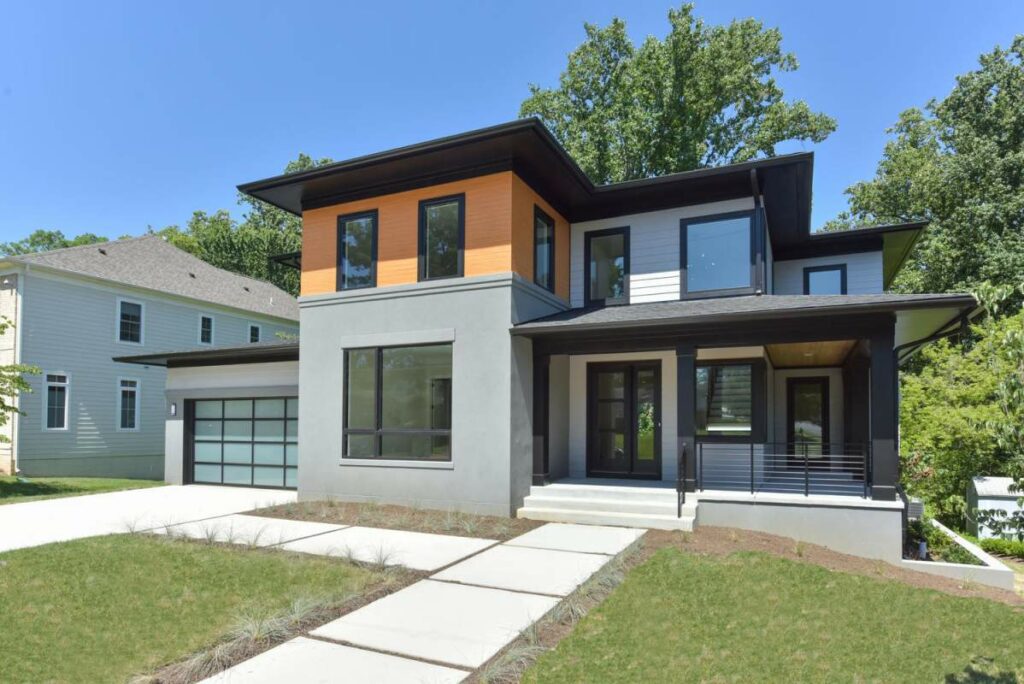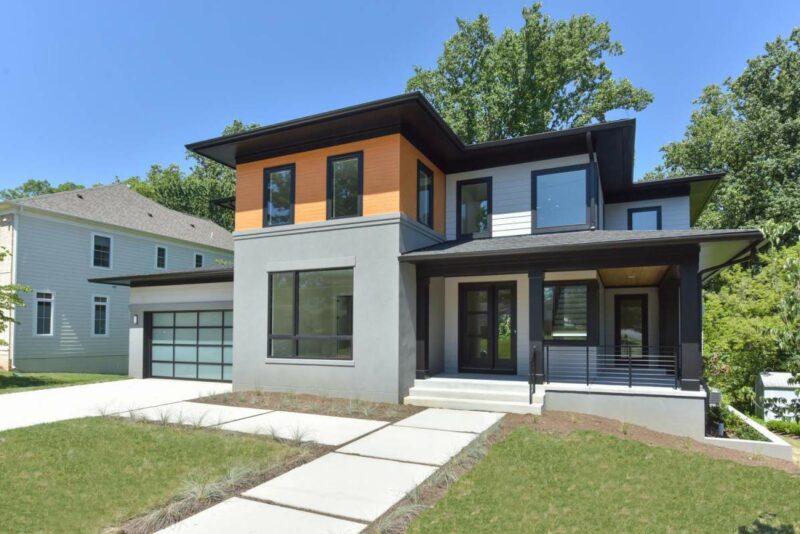 Our upcoming collaborations–discussed below–with WCRA will occur in Oakton and Arlington. These Custom Homes may be able to be customized according to their buyers' specifications depending on the time of purchase. We hope to see more Design/Build projects in the coming months.
Oakton, VA, Custom Home Opportunity
This 2.5-acre lot offers an ideal location for a new home located in Oakton, VA. Granted, building a Custom Home requires careful preparation and communication. Nevertheless, the professionals at Paradigm can guide you through each step of this process.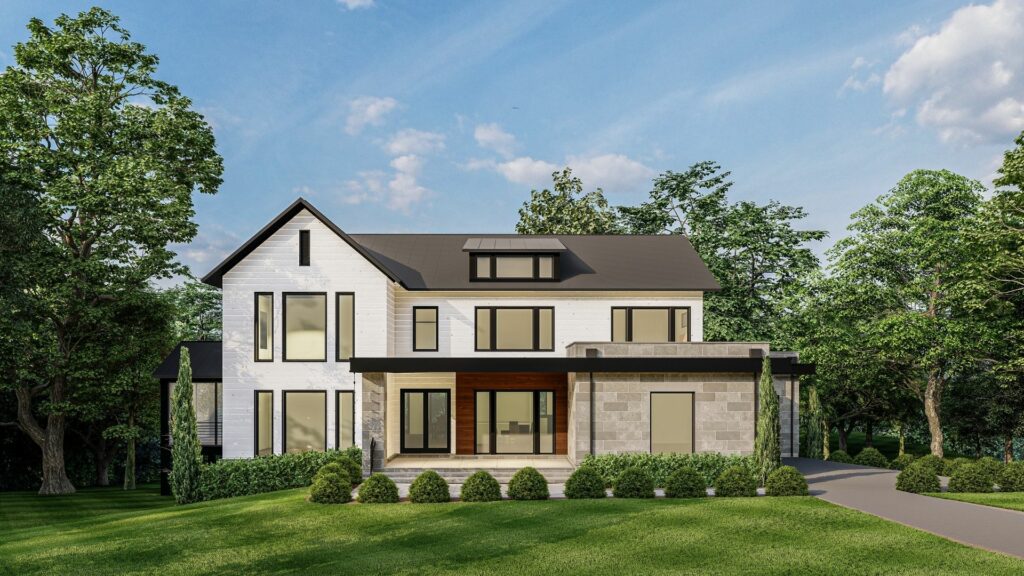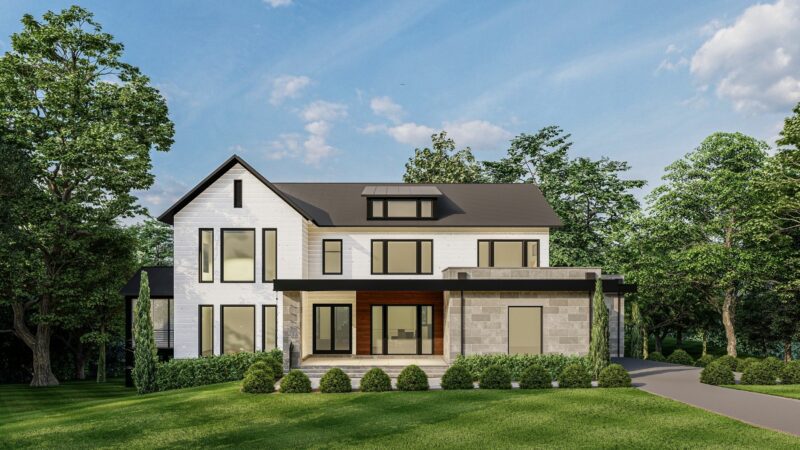 We will work with you to personalize the indoor and outdoor living spaces on this peaceful estate. Moreover, the space can easily accommodate a custom pool, pool house, or other outdoor entertainment—whatever you'd like.
Modern home styles have a base cost with the option to increase depending on your selection of the final features and finishes. Settled on a quiet, dead-end street, the property provides quick access to major commuter routes (Route 66 and the Dulles Greenway), several shopping centers, and one of Fairfax County's top pyramid schools.
North Arlington, VA, Custom Home Opportunity
Additionally, we also offer a chance to own a Design/Build home in the historic Cherrydale neighborhood of North Arlington. Working with WC Ralston, we've designed a Modern-Tudor style home with 5 bedrooms, 5 baths, a large kitchen, family room, office space, and an outdoor covered and screened-in porch.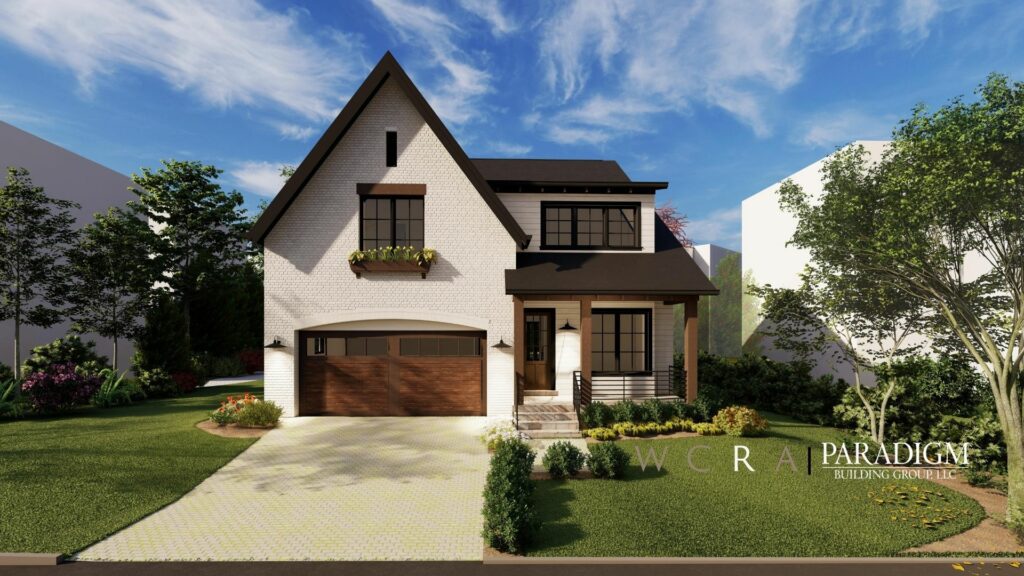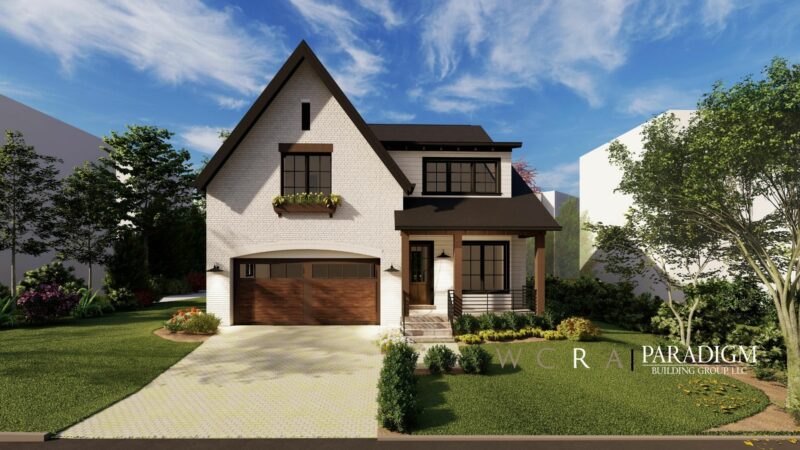 Fully designed, but awaiting your finishing touches, our work up to this point saves you a great deal of time. You can look forward to enjoying the backyard space or getting quick access to the Custis Trail.
This site is located at 1629 N. Stafford Street. It offers easy commuting with access to Route 66 and 29 as well as the Virginia Square Metro.
Design Your Custom Home in Arlington, VA, with Paradigm Homes Today!
Whether it is purchasing one of these Custom Homes or Design/Build the home of your dreams, our collaboration with WC Ralston Architects is an excellent opportunity for you to get started. Both Paradigm and WC Ralston work throughout Northern Virginia: Arlington, McLean, Bethesda, Potomac, Falls Church, and Alexandria. Moreover, working with us means that you support The Paradigm Foundation, which helps build homes for those in need around the world. Call us today at (703) 476-5877 or fill out our online form for more information.