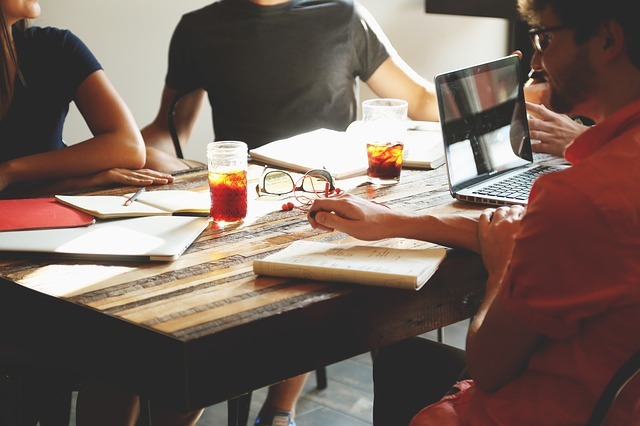 You are building a custom home in Northern Virginia, and you've spent hours online researching local Design/Build firms. You need to choose a builder that will make your needs a priority, work efficiently, and build you a stunning custom home. An online search—no matter how extensive—will not give you the most accurate impression of a Design/Build firm. Once you narrow down your search and thoroughly review a few companies' websites, you should schedule an in-person interview with your potential builder. An interview will allow you to assess the people you'll be working with face-to-face and glean helpful insight to make a more informed decision.
An in-person interview can make or break the business relationship before it begins, but some people may find knowing what to discuss in the interview challenging. What should you ask the builder? How do you really know if they are a good fit? What if they aren't what they appear to be? Here is our guide for excellent questions to ask your potential builder as well as some warning signs to look out for:
Questions to Ask:
To conduct a successful builder interview, you need to ask in-depth questions to assess their experience, service, and quality. Here are some suggestions for questions you should ask potential builders:
"How many projects do you build each year?"
"Do you help with Design and Selections, Coordination of Finishes?" If the answer is no, managing these vendors on your own can be time consuming and significantly add an increased cost to your project.
"Can we visit or view some sample projects or model homes?"
"Do you have any client references?"
"Can we visit you at your office?" You're looking for an established builder, so asking this question and being able to visit a real office location should be crucial for your decision.
"Can we meet the team and the owner?" Meeting the other team members will help you get an even better feel of the company's culture.
"What does your process look like?"
"What is the timing for the design, permits and construction?"
"Have you and do you currently work in my local jurisdiction? Do you understand the local codes, ordinances and permits required with this County?" This question is incredibly important for clients in Northern Virginia, since each city has different requirements.
"Can you talk about your vendors and supplier relationships? How long have you worked with the majority of them?"
"What does your warranty look like and how do you stand behind it?"
"Do you have financing options available and can you help me learn how to best finance my project?"
Beware These Red Flags:
In addition to coming prepared to the interview with the above questions, make sure you keep an eye out for any signs that the builder might not be a good fit. Here are some common red flags to watch out for:
The builder gives you an immediate or exact price quote.
This quote is given as price per square foot. This is not always an accurate way to price the project, depending on the work you want done or level of selections desired.
The builder has no backlog of projects and essentially can start tomorrow.
The Design/Build process is unclear, confusing or not defined.
The builder is understaffed and doesn't have the necessary resources for your project.
The builder has you hire some of the vendors directly.
The builder doesn't help with design and selections.
The builder is not solutions-oriented and pushes their own agenda for what you should do with your project.
Trust Paradigm Homes
You won't find any of the above red flags when you work with Paradigm Homes! We have provided Design/Build and Custom Homes in Northern Virginia and the surrounding DC metro region since 2007. We are completely customer-oriented and dedicated to creating gorgeous, quality custom homes. With over a decade of experience, superior customer service, refined and transparent processes, and unparalleled quality work, we are a Design/Build firm you can trust.
If you're looking for a custom home builder in Northern Virginia that you can trust, contact Paradigm for an in-depth consultation. Call us today at (703) 476-5877!