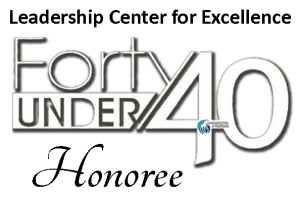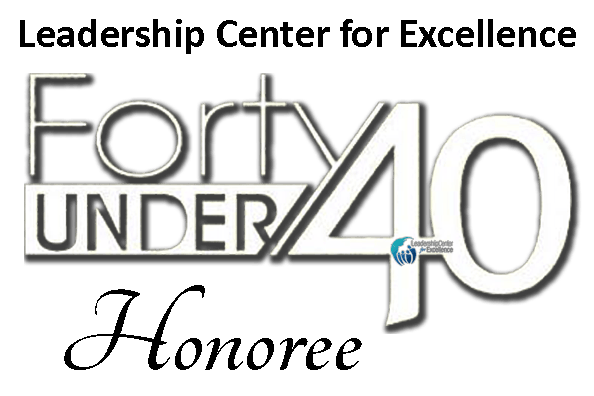 Paradigm Homes is honored to have its very own Tim Winter recognized as a 2016 40 Under 40 Honoree by the Leadership Center for Excellence. With over 15 years of real estate and construction experience, Tim took a leap of faith in 2007 and launched Paradigm Homes, a leading custom home building company in Northern Virginia. His dedication to his clients and to maintaining architectural integrity in the communities he works in has defined Tim's career in construction and has allowed him to work on a multitude of successful and innovative projects in the greater DC area.
The Leadership Center for Excellence is an impactful group whose mission is to "enlighten, inspire, and connect leaders through community building and leadership development." They recognize individuals who have taken extra steps aiding and fostering growth in their community. This philosophy is behind all of the work that Paradigm Homes does, offering cost-effective, high quality design and building services for DC-area residents, with a bigger picture in mind. This is where Paradigm Foundation comes into play.
The Paradigm Foundation was founded by Tim Winter in 2014, and its mission is to provide a safe and healthy environment to families in need. 10% of every project completed by Paradigm is donated to the foundation and put towards building a home for someone in need. With each and every stone laid, concrete poured, or wood nailed, a portion of the profit from the work is given back to families less fortunate, in countries all over the world.
The staff, workers, and friends of Paradigm Homes are so proud to support DC metropolitan community, as well as communities and families around the world. To celebrate Tim Winter and the other honorees, the Arlington community will be recognizing the positive leadership impact they have made personally and professionally at a luncheon on Friday December 2, 2016. The event is from 11:30am until 1:30pm at Army Navy Country Club (1700 Army Navy Drive, Arlington, VA 22202). Please join us!