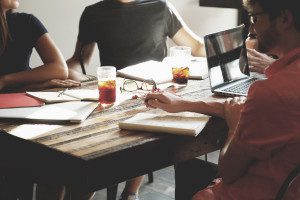 The Benefits of Using a Custom Home Builder with Design/Build Services
Designing your dream home is a massive undertaking. There are many steps involved in the process, and a plethora of ways to make your dream home a reality. One of the possibilities you should carefully consider when starting this process is hiring a custom home builder who offers Design/Build services. There are many advantages to hiring a custom builder with Design/Build services in order to help your dream home come to fruition, but here are three of the most compelling:
Design/Build firms can offer a one-stop shop for you during the building process. When you enter into business with a Design/Build firm you enter into just one contract. This team will work with vetted and reliable subcontractors, architects, and project managers, not only to ensure that the job is done well, but also to provide you with a single point of contact to consult with while your home is being built. This puts all responsibility on the firm, prevents you from having to hire numerous different services to complete the same task, and makes it easy for you to have any questions that may come up answered. Many people find themselves trying to manage the project on their own, and dealing with vendors, contractors, schedules, and budgets can be overwhelming.
Builders with Design/Build services offer more effective communication: This improved communication plays a large role in the overall quality of the project and the project's endgame results. Dealing with a single point of contact who understands every element of the process helps you to stay abreast of progress and changes. Designing and building your dream home is a large undertaking financially, and working together with your custom building group will help to ensure that you are getting the most out of your money without drifting into areas that may become unaffordable. The smooth line of communication will also help the pace of the project, since instructions and agreements can be understood and made in a timely, effective way. Communication is the key to any successful business relationship, and the ease with which you are able to communicate with Paradigm Homes will help make sure you are completely satisfied with the newly built home of your dreams. You'll have a voice throughout the entire process. After all, we work for you!
Save with Our Relationships: As a custom home builder offering a Design/Build service, our relationships with vendors, architects, electricians, interior designers, and subcontractors keeps us running. We're able to leverage years of industry networking to your benefit. Typically, custom home builders who offer Design/Build services are able to select products and services for the project in a way that helps to stay within budget and can sometimes save the client thousands of dollars in costly scheduling or communication mistakes.
Why Choose Paradigm Homes in Arlington, VA?
As a custom home builder in Northern Virginia, we know the ins and outs of the industry. Furthermore, we offer design and build services that make us the one-stop-shop for homeowners and contractors in Arlington and the surrounding areas. Contact us today to see how we can help you build your custom home in Arlington, VA.