The Kim's had a mid-1960s ranch house in Great Falls that was in a neighborhood they didn't want to leave. But they wanted more space, updates, and a 2-car garage. Can this be done? Yes! We call it a "pop top" renovation. The photos below tell some of the transformation story…….
Here is the house before removing the old roof:

Here, the second story is added, a new roof on,  and new windows will increase energy efficiency.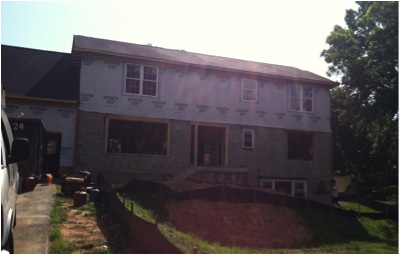 Imagine….. this is the Kim's expanded space today! In all, they gained 2,000 square feet of space, an additional garage space, spacious closets, beautiful cabinets and modern appliances, and updated baths. And they didn't have to change their community to "have it all".  Mr. Kim shares, "If you have a rambler and you need more space, this is the way to do it. Paradigm was quick, efficient, done right the first time, and worry-free. I interviewed 16 builders."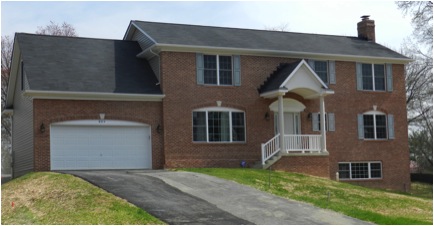 Many homes in areas like Arlington, Great Falls, Fairfax, Vienna, no longer fit today's lifestyle but are in great neighborhoods. Pop top renovation is a great solution for keeping your neighborhood while updating your living!