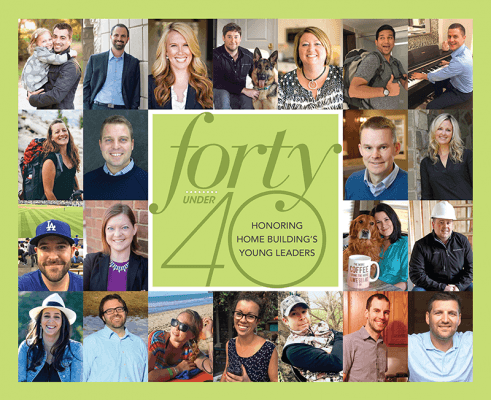 Professional Builder Magazine Names Paradigm Homes Founder and CEO Tim Winter to its 40 Under 40 Class of 2018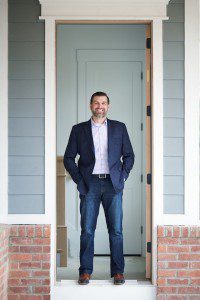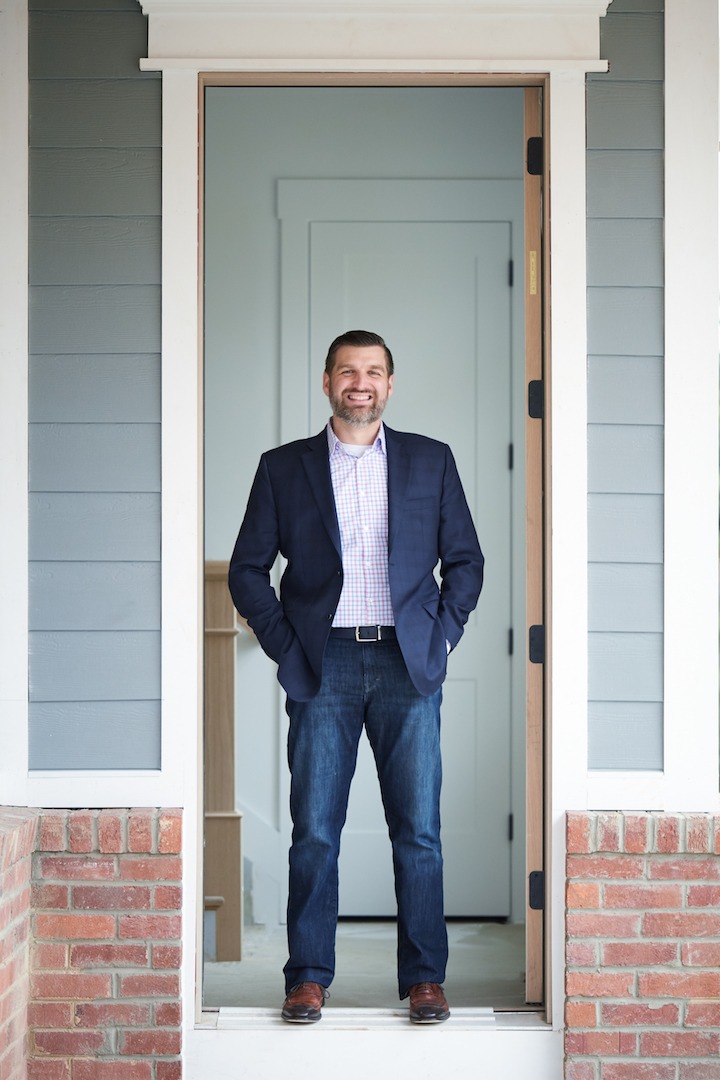 Fairfax, VA – March 7, 2018 — Professional Builder magazine has named Paradigm Homes founder and CEO Tim Winter to its annual list of 40 Under 40 superstars in the national home building industry. Editors chose the winners from more than 150 nominations, illustrating what it calls "the depth of talent among this collection of future and present industry leaders." Each awardee will be profiled in the March issue of the magazine.
Winter started Paradigm when he was 28 years old after working six years with a large regional builder. He has orchestrated the company's continued success by remaining client-project focused, completing more than 100 projects to date, totaling over $30 million in revenue. The company has grown over 300% in its 12 years in business. Winter serves as a member of local builder associations: NAHB, NVBIA, and currently holds a leadership role in the Christian Business Men's Connection.
Winter also was chosen for the honor because of his remarkable charity work. In 2014, he co-founded the Paradigm Foundation, a registered 501(c)3 nonprofit that builds homes for families living in extreme poverty. Through the organization he not only donates profits from the business to build homes for those in need but also travels to the Dominican Republic several times a year with volunteer teams to help with construction of the homes and to help train local labor teams. To date, the organization has built 26 homes for impoverished families.
Paradigm has become a leader and the go-to builder in the Northern Virginia market by reinventing dated rambler or split-level type homes through what is known in the industry as Pop Top Additions. This enables clients to improve outdated homes by increasing livable space vertically rather than horizontally. Paradigm also builds some of the region's most beautiful custom homes.
"It speaks well of the future of the industry to see the amazing talent and incredible achievements of these young home building professionals," says Professional Builder editorial director Denise Dersin. "And it gives us great hope for the future to see these young leaders compassionately contribute their time and energy to altruistic causes both locally and globally."
This year's class of 15 women and 25 men represents all regions of the United States. In addition, the 2018 class includes 12 honorees who started their own companies as well as young progressive leaders with job titles as varied as online sales consultant, communications manager, director of land development, and vice president of marketing, operations, or purchasing. To see why Tim or any of the other members of the 40 Under 40 2018 class were inducted click HERE.
About Paradigm Homes
Paradigm Homes, a Design/Build firm operating in Northern Virginia was founded by owner Tim Winter. With more than 20 years of real estate and construction experience, Winter took a leap of faith and launched Paradigm Homes in 2007. The company has served many families across the greater Washington, DC Metro area and has played a key role in reinventing older communities for today's homebuyer. His talent and passion for building extend to the rest of the Paradigm team who consistently receive high praise from clients for their defined process, creativity and attention to detail. For more information, visit ParadigmBuildingGroup.com or call (703) 476-5877