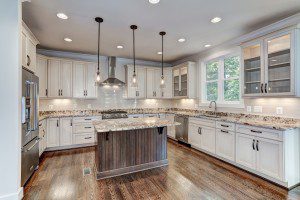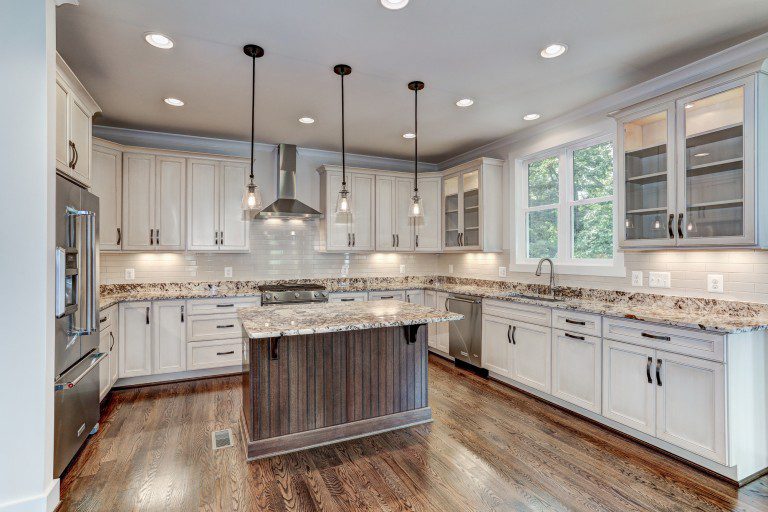 Do you have big changes in mind to improve your home in Arlington? Are you moving into a house in the area but you want to make some improvements before you move in? You might want to redesign the floor plan to open up the space or add a level to achieve that master suite you've dreamed of. You may not need to tear down and rebuild your house to turn your house into your dream home. In fact, much of the existing home can be preserved while completing the project, saving you time and money.
Paradigm Homes, affordable home builders in Northern Virginia, has the ability to assist you with all your large-scale home renovation and remodeling needs. Whether you're moving into a pre-built house you want to renovate, or you are renovating where you already live now, we can provide ideas and help make the renovation process feel a lot less daunting.
Let Us Reinvent Your Current Space
While renovation can seem overwhelming, it can sometimes be more beneficial to remodel than rebuild. The entire process of demolishing and rebuilding a home can take well over a year, while many renovation projects within the home can be completed in a much shorter period. Renovating or remodeling projects can cost less than completely rebuilding your home, and can often get you the desired result when working with a limited budget.
We have the knowledge and expertise to beautifully reinvent your existing space instead of tearing it down completely. We understand the attachment you may feel to some of your home's features. You may not want someone to take out your cabinets to redesign your kitchen or completely tear out your walls to expand your living room. No matter what project you have in mind, home renovation doesn't have to mean completely discarding the old elements of your home and implementing brand new ones.
Our contractors have the training to know which home improvement projects require the serious changes to the house and are here to listen to your needs. If you like your home's overall structure, we can preserve and use the existing structure and finishes in our renovation. We will strive to make your house seem like new while still using much of its existing structure!
We have the vision and experience to provide excellent renovation and remodeling services, and we know the importance of simplifying the renovation process. It's our mission to serve you and give you the home of your dreams that best matches your lifestyle. We listen to your goals and work hard to ensure we are progressing toward these goals at every step of the renovation or remodeling process, from the first sketches of your renovation all the way through to the project's completion.
Learn more about our Northern Virginia renovation services.
If you do decide to tear down and rebuild the existing house, we have the skills and resources to make this a reality, too. Whether you are looking for a renovation to reinvent your current space or to start over from scratch, give us a call at (703) 476-5877 to talk about your plans today!