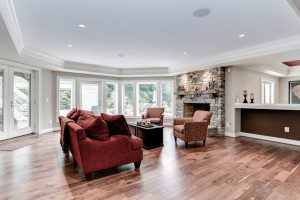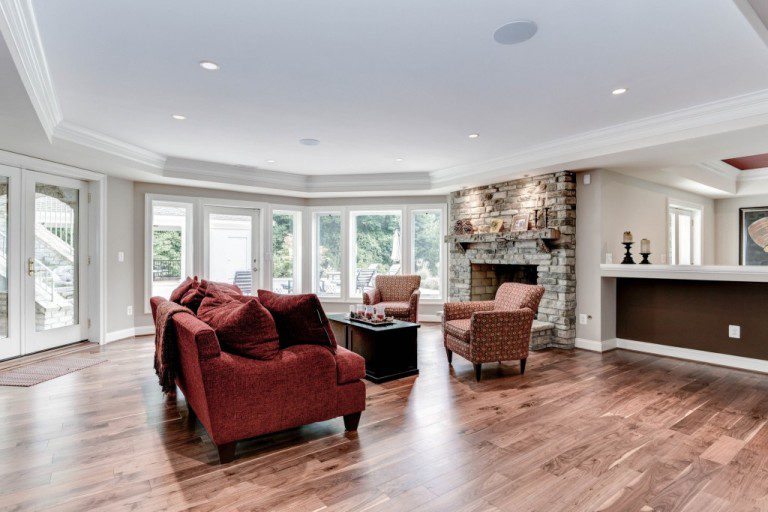 If you're in the early stages of building and buying a custom home in Arlington, VA, you're most likely in the phase of finding a builder and what features of that home are important to you. Touring a builder's model or sample home is a great way to not only get a feel for if you want to hire the buyer, but also for what you want in your design. A walkthrough is your opportunity to inspect the builder's work firsthand and visualize yourself in a home.
Because a model home walkthrough is such a crucial part of your decision-making process, you should make the most of the experience. But what do you do during the walkthrough? What do you need to inspect? What questions should you ask the builder? Below are a few of our tips for what you need to look out for on a model home walkthrough:
Exterior Appearance: When you arrive on site, take a moment to look at the outside. Does the home have good curb appeal? Is the site clean and free of building equipment or debris? Does the exterior design of the home appear symmetrical?
Interior Appearance: Once you move inside, take in your surroundings. Is the interior of the home presentable and clean? Does the overall design appeal to you? Do you see yourself living in a home like this?
Use Your Senses: What do you see, hear, feel, and smell while you're on site? Your senses and gut instincts will warn you about any undesirable aspects of the neighborhood that you'll want to avoid, such as being too close to a loud, busy street that may keep you up at night.
Floor Plan: While on site, take a stroll through the home and make sure that you like the way the floor plan is arranged and that you like the general "flow" of the home. Do the rooms connect in a way that make sense to you? Do you see yourself walking through this floor plan everyday and even entertaining there?
Solid Flooring: As you're walking around checking out the flow of the floor plan, pay attention to what's underfoot. Do the floors feel even and solid, or can you detect a slight tilt? Do you hear any creaks or strange sounds as you walk around? Any strange noises or uneven floor boards are a red flag that this is not the builder or the home for you.
Functionality: Make sure the features and appliances of the model home actually work. As you explore the home, flip on light switches, flush toilets, run the faucets, open and close windows and doors. Address any concerns with the builder and see how they would handle making repairs before move-in.
Trim, Outlets, & Lighting: Make sure to look up and down. Is the trim flush to the wall? Are outlets and recess lighting cans flush and even with the walls and ceiling?
Mechanical Room: Is the mechanical room of the house clean and neat? Is all the necessary HVAC equipment set up and functional?
Overall Quality: Is the model home overall in good condition? Is it clean, organized, and designed well? Do you recognize any name brands of products in the house, like LG or Samsung for electronics and appliances? Seeing familiar, high-quality brands will help give you a sense of the builder's resources and quality.
Construction Tour: Your builder may offer a hardhat tour during construction to show the behind-the-scenes work. If you go on this tour, there are a few things you should look out for. Is the exterior house wrap (Tyvec) properly secured to the house, or does it blow in the wind? Is the framing square and level? Are finish items like cabinets, countertops, and bathtubs protected?
Schedule Your Walkthrough Today!
Paradigm Homes is a custom home builder serving Arlington, VA. We offer customized Design/Build services and can build you the home of your dreams. When you complete a walkthrough with us, you will see our high-quality work and superior customer service first- hand. If you are building a custom home in Arlington, allow us to demonstrate how we build with excellence and join us for a Paradigm walkthrough.
Call us today at (703) 476-5877 to get your custom home in Arlington project started!