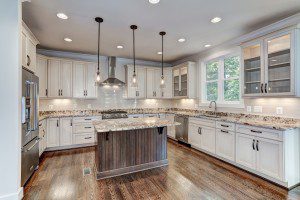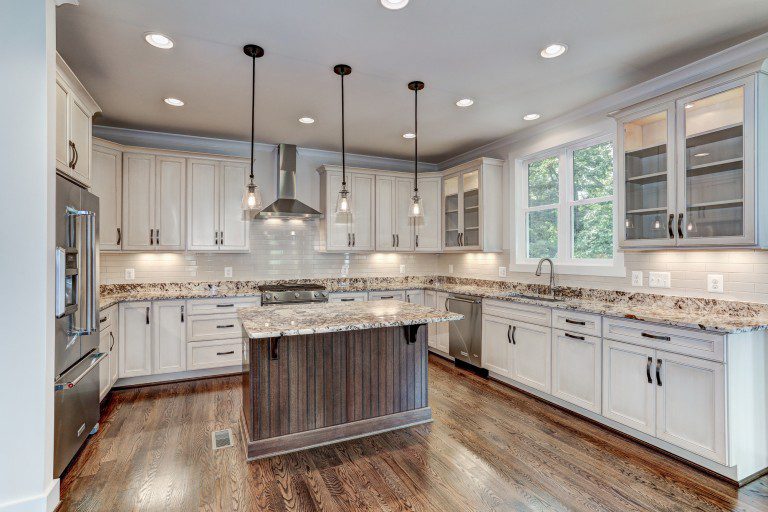 Deciding to custom-build your new home is an exciting project for both you and your family. Before any construction begins, you must carefully choose how you would like your home to look. While having so many choices available can be daunting, it is important to see your project as an opportunity. Any great custom homebuilder should be there to consult with and guide you along this planning stage, so you can be assured you will end up with a layout that fits your needs and fulfills your dreams.
Paradigm Homes thinks ahead and offers a variety of floor plans to choose form. Using these as a baseline, we are happy to cooperate with any ideas or changes you would like to add to your chosen layout. To give you a better idea of some options you can choose from, check out some of our past floor plans below.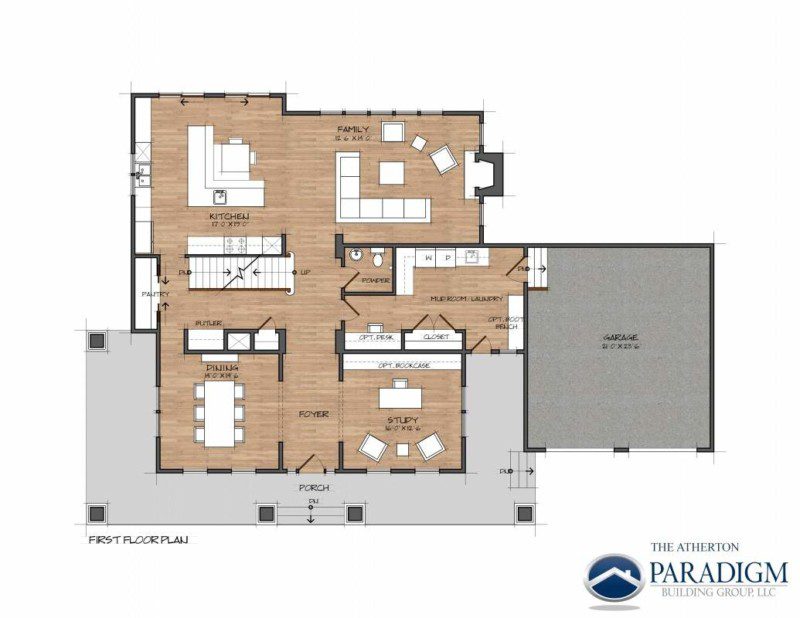 Like all of our designs, The Atherton keeps in mind the busy family lifestyle. With a large living space and back patio, this floor plan fosters a feeling of community and togetherness within the home.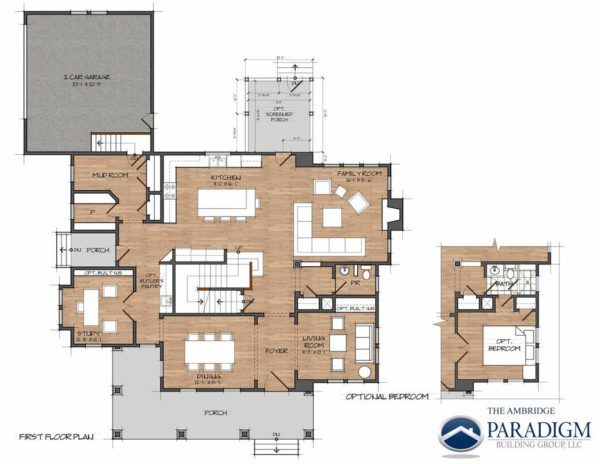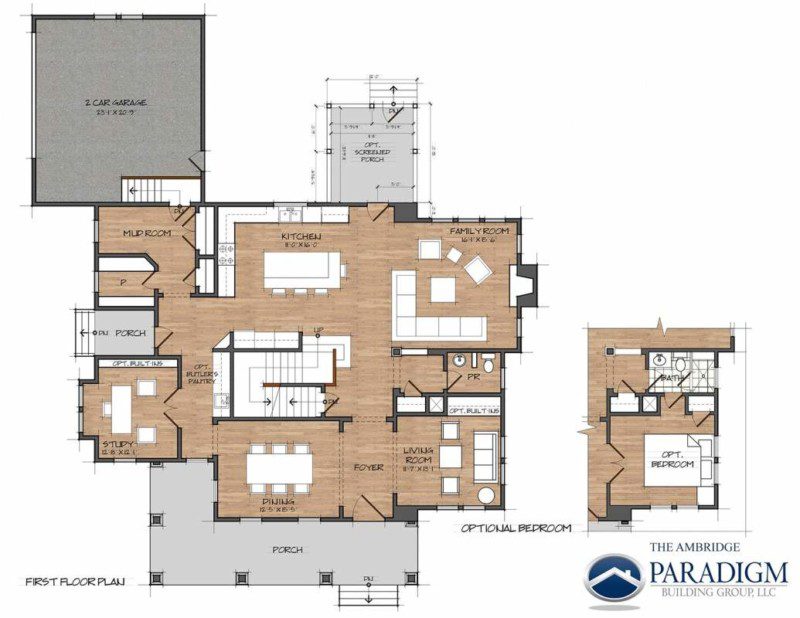 With a large foyer, as well as back and front porch, the Ambridge is amazing for entertaining guests. The spacious entrance will instantly impress all who walk in, and the outdoor areas make excellent opportunities for grilling and enjoying time in the sun.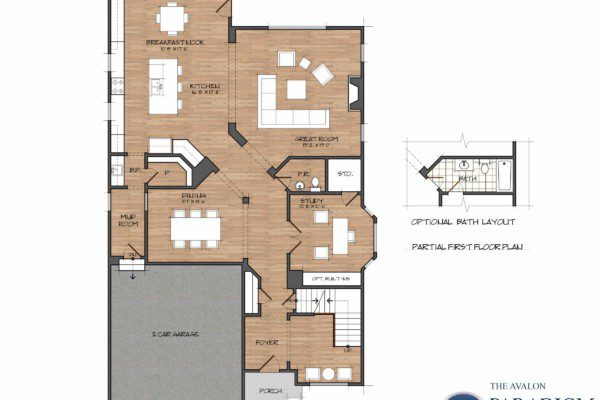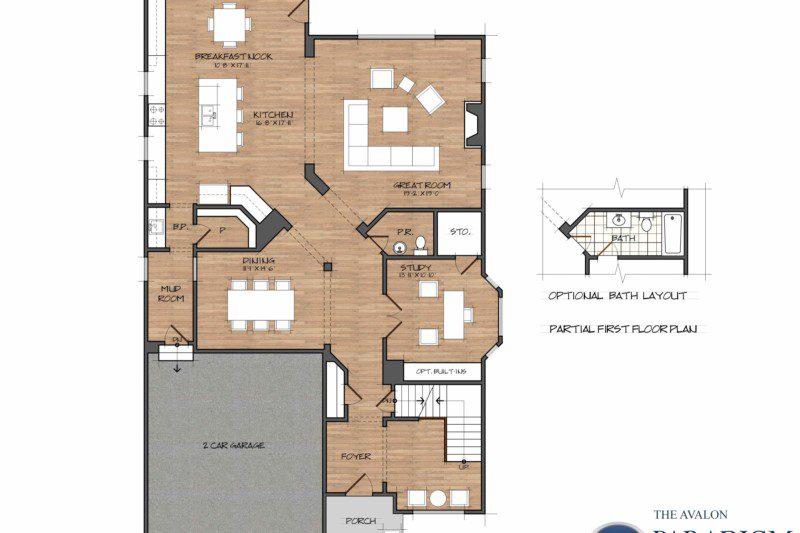 With an expansive gourmet kitchen, and a luxury master bedroom, the Avalon is a smart choice for couples that want to share a beautiful space together without bumping elbows too much.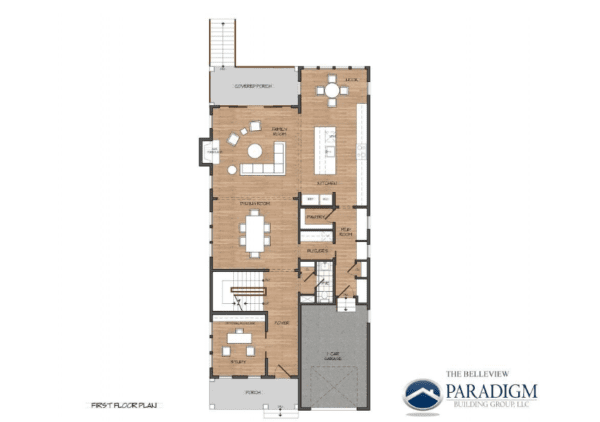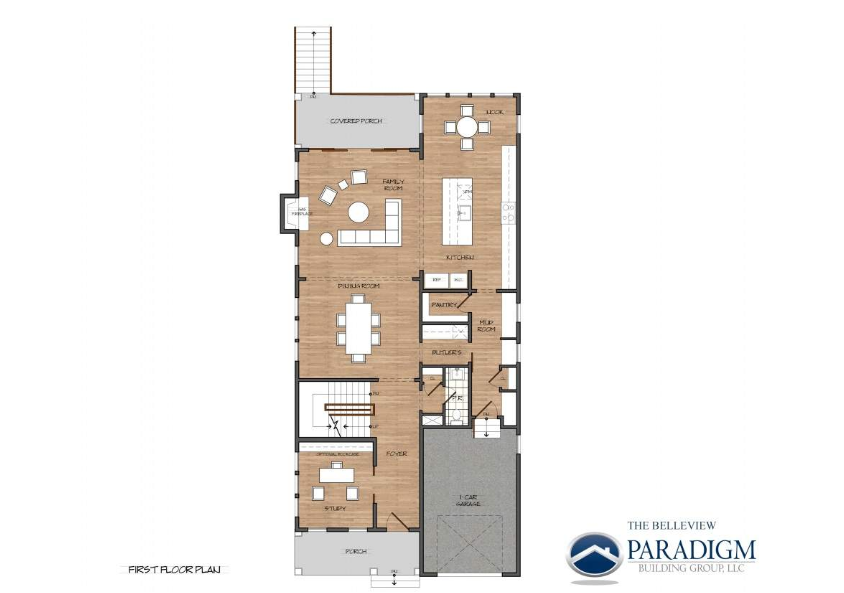 The Belleview design boasts a spacious, open floor plan with lofty ceilings as well as front and back porch areas. This is great for those who want to breathe easy in a place with lots of natural light and very little clutter.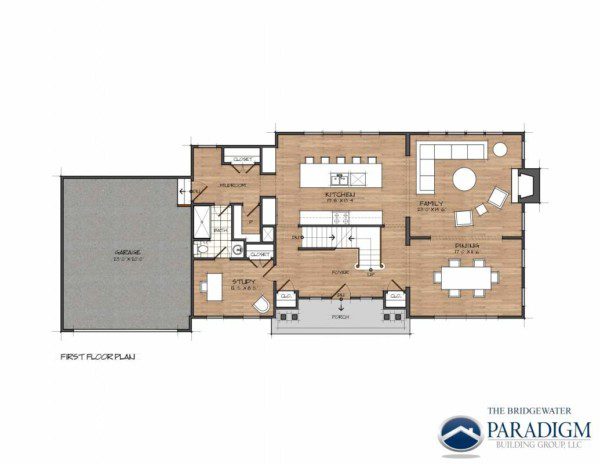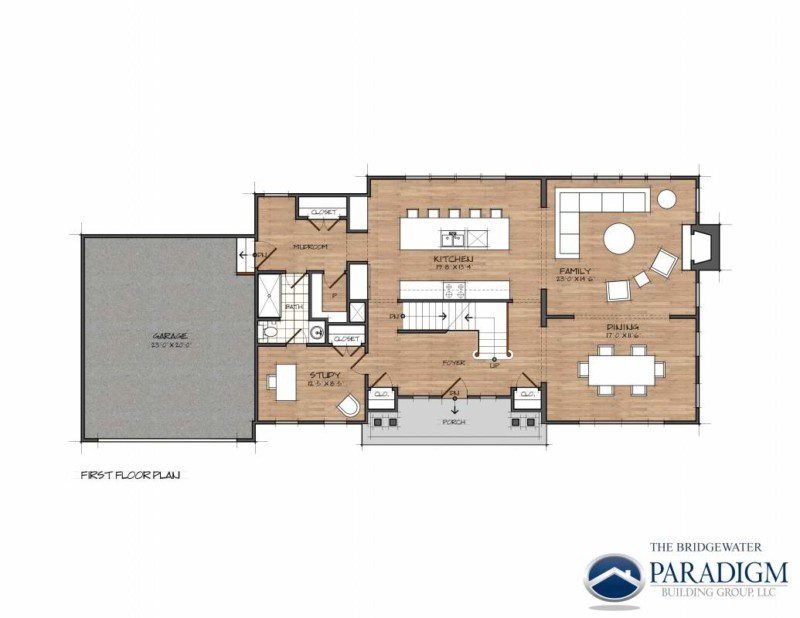 Scholars and people who work from home: the Bridgewater is great for you. This floor plan has a first-floor study, as well as a second-floor study nook. Coffee enthusiasts may enjoy the kitchen's coffee bar.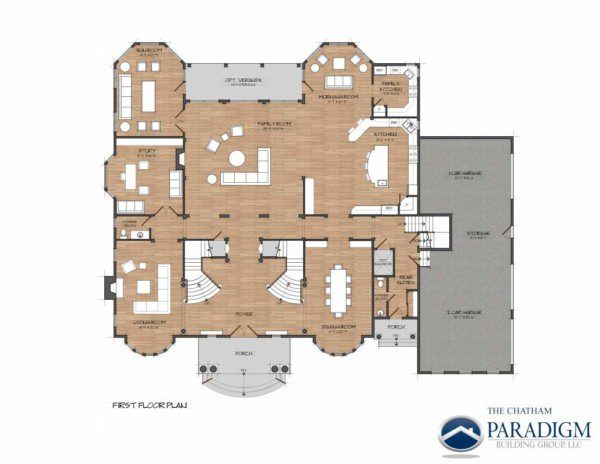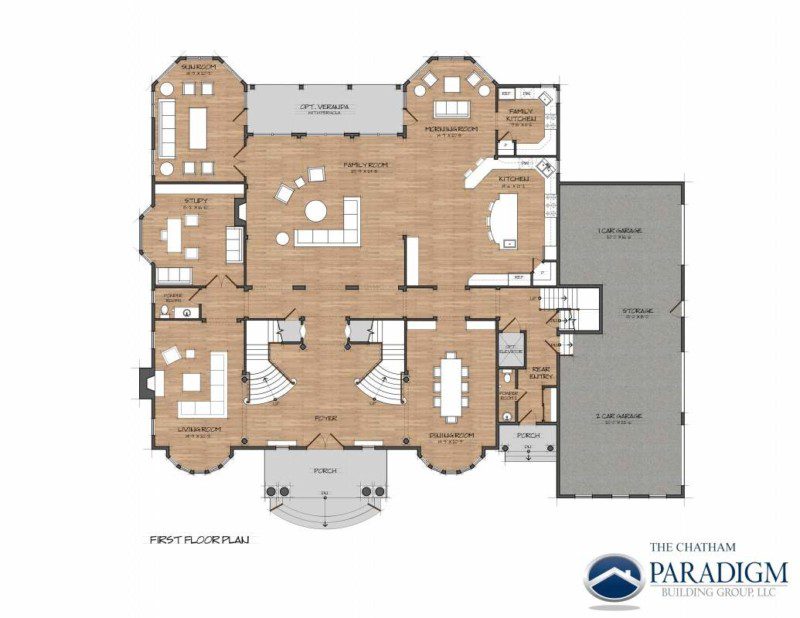 This exceptionally large and luxurious design is optimal for those who wish to live a home that promotes an enhanced lifestyle, with an aesthetic that will brighten their moods each day. With two large kitchens, entertaining friends and family could be classier than ever.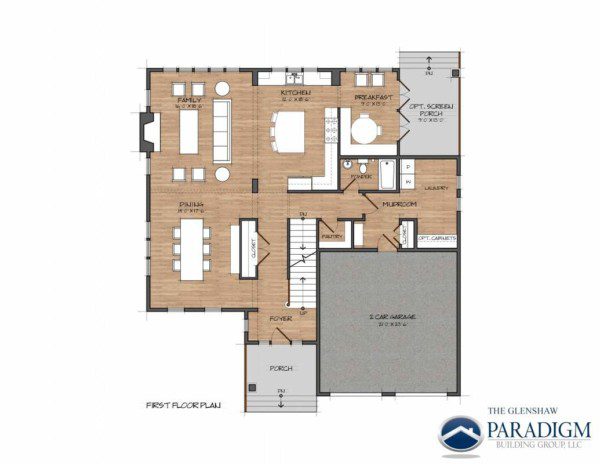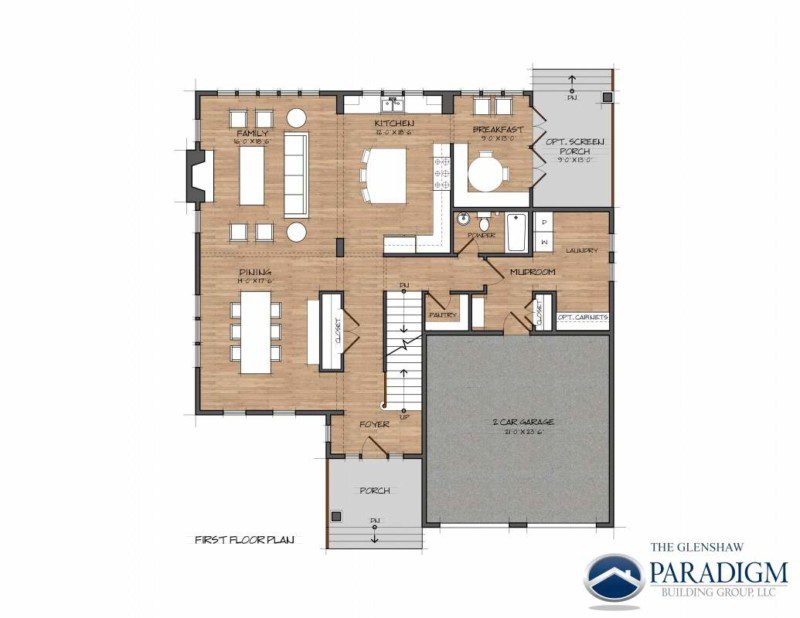 For a practical, symmetrical appearance, look no further than the Glenshaw. This balanced home possesses two studied and a built-in garage, for the optimization of space and purpose for every area on your property.
We Can Help Create The Perfect Floor Plan
With Paradigm Homes to assist you on your custom home building project, these floor plans and more could become your reality. If you want to work with a knowledgeable, certified custom home builder in Ashburn, Virginia that will guarantee a finished product that will exceed your greatest expectations, Paradigm is the way to go. To get started, give us a call today at 703-476-5877 or fill out an online contact form. We will be happy to consult with you to see how we can suit the project to your individual needs and style