The short answer to the whole home renovation question is: yes! This may surprise you, given the headlines we've all seen recently. Since the pandemic hit, there have been two years of non-stop price increases in the housing market. Combine that with rising mortgage rates and inflation, and a newfound sense of price sensitivity has emerged. Between the financial factors and an overall lack of quality inventory, some would-be buyers have begun to wonder if the cost of a brand new home is truly worth it or if it would be a better decision to simply renovate your home partly or entirely. With renovating your entire home, you have the benefit of staying in your current location where you have likely established strong relationships and connections and you have a familiarity that comes with some built in value.
What Is the Market Doing?
Market conditions have shown that finding an existing home with the features you want at the price you want is proving more and more difficult. So, now existing homeowners are seeking to improve their homes with the features they want, which, in turn, is creating a huge amount of equity in their homes. A whole home renovation can make a lot of sense financially, if you're willing to take it on.
How Can I Decide If Renovating with Paradigm Homes Is Right For Me?
If you currently own a home that needs updating, or recently purchased a home that needs to be brought up-to-date, it is super important to team up with the right builder partner. At Paradigm Homes, we provide high quality work that ensures your home is not only beautiful, but also meets all of the safety code requirements that will make it safe to live in, too. When you compare this to a quick flip where sometimes things are not done to the same standard, the result can be very costly in future repairs, which you will avoid when you team up with a partner like Paradigm.
What Are the Downsides to a Whole Home Renovation?
The biggest challenge with a whole home renovation is the amount of time you will be displaced from your home for a period of time. One added benefit to consider here is that renovating your home will result in less time being displaced than doing a complete tear-down of your home. Many of our clients choose to live with close family or friends or find a temporary rental.
What Are the Benefits of a Whole Home Renovation?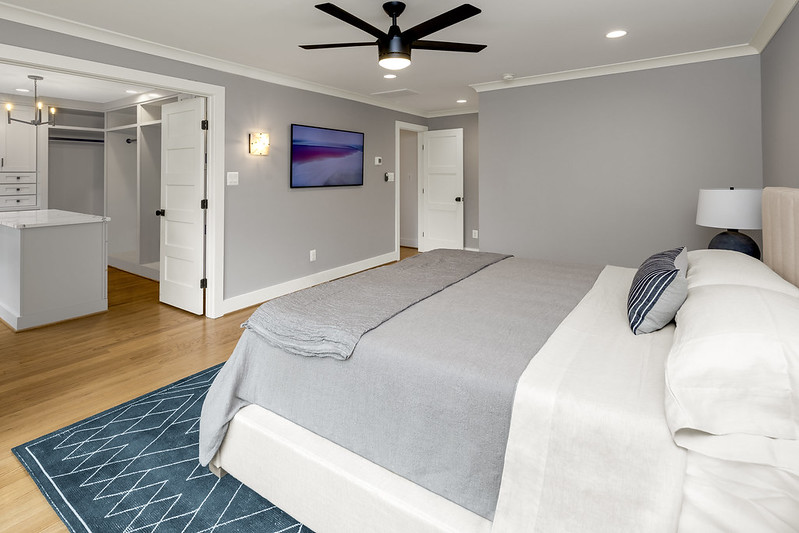 A whole home renovation can benefit the homeowner by increasing the value of the home, improving functionality and style, and leveraging existing equity or funds to finance the improvements rather than mortgage a new home. With increasing mortgage rates and resale inventory shortages in desirable areas, the prospect of purchasing a new home that may not meet all of your needs is not as appealing as renovating your existing home with the right partner so that it works better for your current and future needs.
Why Choose Paradigm Homes for Your Renovation?
At Paradigm, even when our customers are partnering us for renovation only, we're all about customization.
We can take your current home and customize it so that in the end you will love 100% of your new home.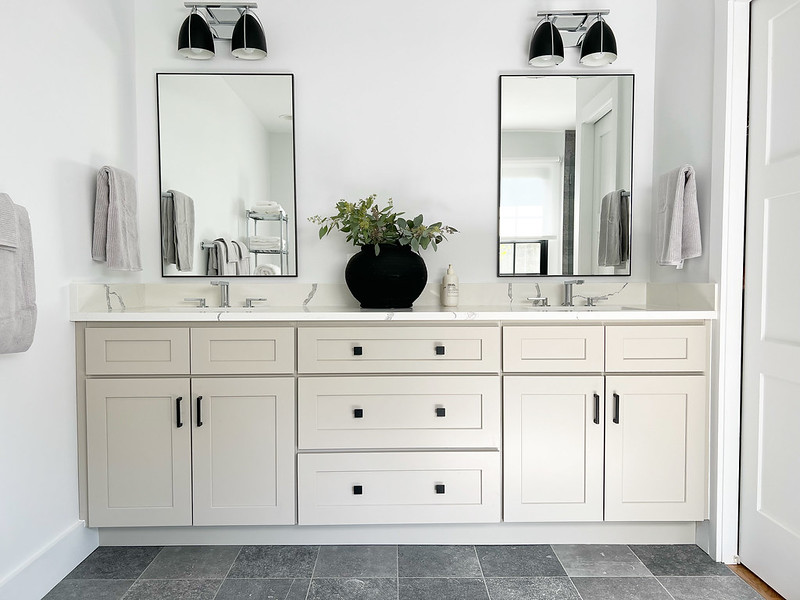 Why compromise when you can get every feature you want in your home? Whether that's more space, larger rooms, updated fixtures, or improvements such as new appliances, a modern kitchen, vaulted ceilings, heated floors…whatever you can dream up, we can bring it to life. Paradigm Homes takes great pride in delivering excellent customer service. Our Paradigm process helps us consistently take customers from concept to completion. We are able to do this seamlessly by setting clear expectations, offering expert design, trustworthy management, and reliable communication. We want you to feel confident with us from beginning to end; and to be thoroughly happy with your new space. If any issues arise, on all Custom Homes – Tear-Down Rebuilds, Additions, and Renovation projects – Paradigm offers a warranty for added peace of mind.
How Do I Know Paradigm Is the Right Fit?
The best way for you to decide if Paradigm Homes is the right builder to partner with you on your whole home renovation is by meeting us. We are always transparent, and will share our process, our success stories, our approach to pricing, and how we work with our trusted vendors to bring you the very best in home construction in the Northern Virginia, Charleston, South Carolina and Maryland areas. See for yourself–our Home Renovation on Quaker Lane in Alexandria, Virginia, is a great example of our work.
If you like what you see, we invite you to contact us and schedule an appointment. We look forward to meeting you and hearing about your project.