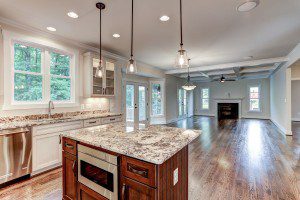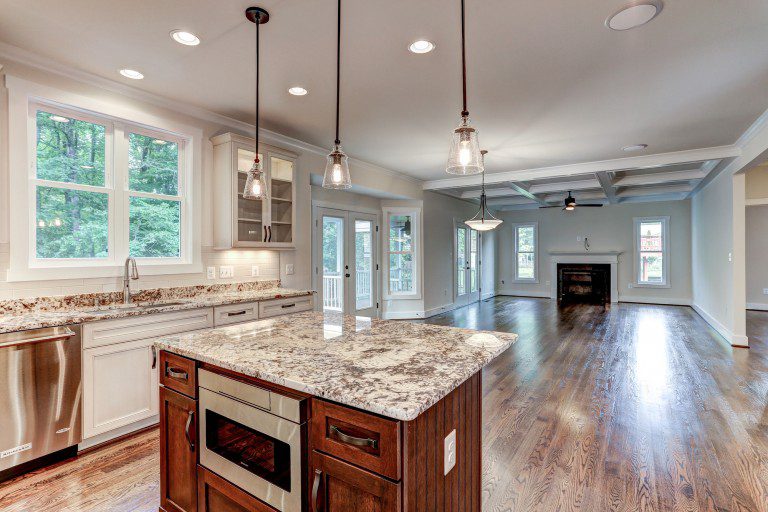 The process of building a custom home in Falls Church, VA involves making a lot of decisions and selections. Not only do you pick a contractor, but you put together a design, choose paint colors, pick architectural styles, select your appliances, and much more.
The key to a successful home renovation or construction is to make important design decisions without wavering. As a custom home builder in Falls Church, here are our tips for making the best selections:
1. Know Your Style and Goals
Even if you don't already have every little detail of your custom home's design planned out, you surely have an idea of how you want your home to look. Make sure every design or financial decision you make works toward your aesthetic goals. Every purchase you make should be for something that matches your style. Stay true to your desired style during the custom home process to ensure a cohesive and beautiful end result.
2. Collect Photos & Design Ideas
Get some inspiration! It's one thing to think about what you want in your home, and another to see a real example. The Internet has an endless supply of home renovation ideas and tips. Try making a portfolio on Houzz or Pinterest to collect photos, videos, and articles that inspire you. Use these as a guide in your design planning to help drive your purchases and selections. Just don't get caught up trying to recreate the online images. Remember that although the photos online look great, you should design and decorate your home in your own style.
3. Be Open to Architect's Design & Direction
When working with an architect, make sure you are flexible with your design and open to their input. Even if you have every single detail of your custom home planned out in your head, your architect or builder is the expert and will better be able to guide you into making selections that work best for your goals and overall budget. Your architect or custom home builder can give you tips for making selections that are not only aesthetically pleasing but work best for your home's overall function as well. Find a good balance between enforcing your own vision while accepting guidance from your architect or builder.
4. Be Realistic
You found the home of your wildest dreams on HGTV or online. While having this model is exciting and good for inspiration, remember that it may not be possible to recreate this vision. Make sure you create and stick to a strict budget. The last thing you want is to begin the custom home design process, make some purchases, and realize you've gone over budget before the project is complete. Some of your ideal aesthetic or functional choices may not work for your custom home, either. Know your own capabilities and budget, and trust when your custom home builder says something cannot be done.
5. Understand Structure vs Aesthetic Design
Of course, you want your home to look great, but sometimes your aesthetic goals could compromise your home's structural integrity and cannot be done. Remember that form follows function. Your design/build firm or architect can help you understand the difference between structure and aesthetics, and create a design that gives you the best of both worlds.
6. Choose Paradigm for Your Custom Home in Falls Church, VA
Paradigm Homes builds custom homes in Falls Church VA and the entire DC metro region. Since 2007, we have created gorgeous, personalized custom homes and provided superior customer service. We know that the decision-making process of a home renovation or custom home construction can be challenging or even overwhelming. Our team will ensure your custom home meets your design goals while remaining realistic and within your budget. Our passion is creating a home that you'll love and that will work for you for years to come.
Make sure you choose a custom home builder in Falls Church, VA that will make your design dream a reality. Call us today at (703) 476-5877 for a consultation!