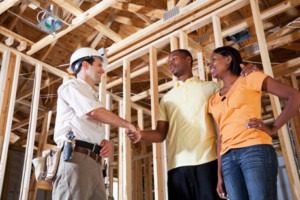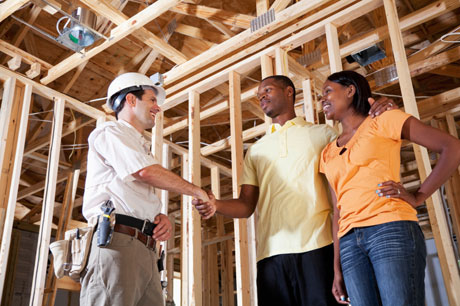 Despite the recent snowfall in McLean, Arlington, and Falls Church, spring has finally arrived. Many homeowners are embracing the promise of a fresh start that the spring season tends to bring and are planning big home renovation projects. Two common projects that are perfect for making a big change are building a custom home or completing a teardown and rebuild.
Paradigm Homes, a custom home builder serving McLean, Arlington, and Falls Church, specializes in Custom Homes and Teardowns. Below are a few benefits of these two kinds of projects homeowners should explore this spring:
Custom Homes
What better way to earn a change of pace than to build a new home from scratch? Building a custom home is the perfect project for homeowners looking to build their dream home from the ground up on the best lot. Custom homes allow homeowners to search for their ideal location and yard size, creating their home from scratch instead of searching for a pre-built house on a great lot.
Paradigm Homes offers Design/Build services for Custom Homes. We love to help our clients make their dream homes a reality. Our in-house realtors work closely with our clients to help them choose the perfect lot for their Custom Home. Or, we even build on our clients' current lots to keep them close to everything they love.
Teardowns & Rebuilds
Out with the old, in with the new! For homeowners who love their current lot and location, starting from scratch with a teardown and rebuild is perfect for a new beginning. Standard renovations may not give homeowners the large scope and creative freedom they want to really create their dream homes. A teardown and rebuild, on the other hand, allows homeowners to control and customize every detail of their new home. Teardowns allow homeowners to somewhat reset their house's clock, as the current, aging house structure will be replaced with new, sturdier materials. Similarly, the new home's brand systems will be more energy efficient and reliable.
Paradigm Homes offers Teardown and Rebuild services. We can help homeowners completely transform their homes while staying in the neighborhood they love. We ensure we meet and exceed our clients' design goals at every step of the way to create the perfect new home.
Give Your Home a Breath of Fresh Air This Spring!
If you are looking to make a big change to your home this spring, trust Paradigm Homes with your home building project. We offer Design/Build, Custom Homes, and Teardown & Rebuild services that are designed to transform your home into a space you love. We make you part of our process and go above and beyond to make your vision happen.
Are you ready to refresh your home this spring? Contact Paradigm today to get started!