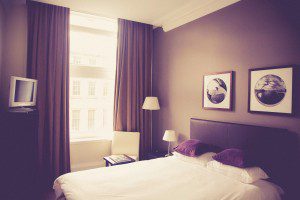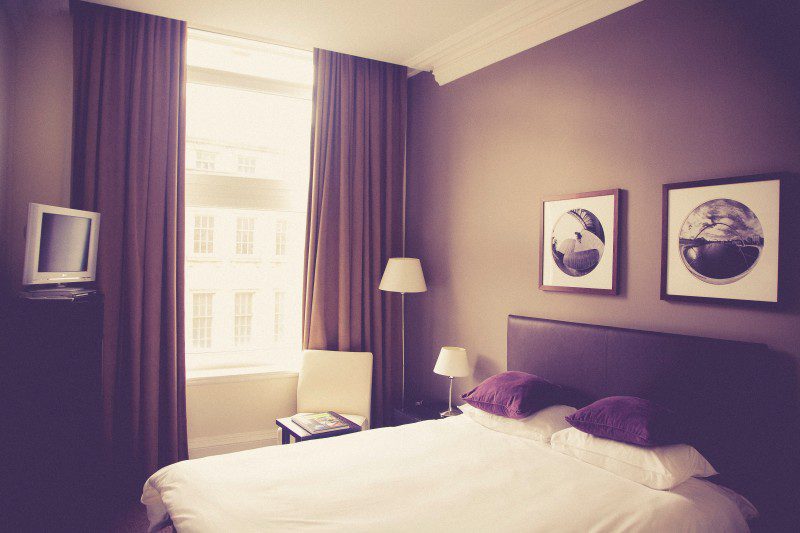 Paint color may not be something homeowners think about until they build a custom home, but it plays a very important role in a home. The colors of walls (and ceiling) can make a room feel bigger or smaller, and even affect people's mood and energy.
For any homeowner who is planning a custom home or renovation, understanding the effects of different paint colors is crucial when picking the perfect shade for every room. Colors are typically broken into two main categories: warm colors and cool colors. Below is a helpful guide to how colors of these two categories affect a room:
Relaxing, Larger Rooms: Cool Colors
The cool colors of the color wheel include blues, greens, and purples. Cool colors tend to give off an airy, relaxing feel, which helps people in those rooms feel more comfortable and at ease. These colors can also make a room appear larger (and sometimes colder) than it actually is. Some rooms may benefit more from cool colors during a custom home or renovation.
Where to use them: Cool colors are a great choice in the more private, intimate spaces of the home, such as bathrooms, home offices, and bedrooms. Aqua blue walls in the bathroom can give off the sense of a calming, luxurious oasis. Green in the bedroom can promote tranquility and relaxation. Because these colors make a room seem larger, painting a small, cramped space blue, green, or purple can help expand it and feel more spacious.
Where to avoid them: Very large, shared spaces like living rooms that are painted with cool colors may seem too airy and distant and discourage conversation. Cool colors can also make a room feel chillier, so they may not be the best choice for rooms that do not get a lot of sunlight.
Energizing, Smaller Rooms: Warm Colors
Reds, oranges, and yellows are warm colors. Many warm colors tend to be bolder and brighter than cool colors, and they have the tendency to energize the people within a room. These shades can make rooms feel smaller, cozier, and more intimate. When completing a custom home, knowing when to use warm colors is key for having beautiful results.
Where to use them: Because of their energizing effects, warm colors are a popular choice for shared spaces in a home such as living rooms, dining rooms, and recreation rooms. A red or orange-painted living room can raise heart rate and encourage lively conversation. With the power to make large rooms feel smaller, warm colors are a good choice for the larger spaces of the home that need to have a more intimate feel.
Where to avoid them: Warm colors' stimulating shades are often not the best choice for bedrooms, especially for children and adults who struggle to settle down for sleep at night. Muted shades of red, orange, and yellow are more relaxing than the brighter, more vibrant tones, but are still better used in shared spaces to encourage activity instead of private rooms. Warm colors also make a room feel smaller and may make a small space feel even more cramped.
Choosing between warm and cool colors for your home can be a challenge, but it does not need to be when you work with a custom home builder in Northern Virginia!
Paradigm Homes: Northern Virginia Custom Home Builder
If you are completing a custom home or large home renovation, trust a professional home builder to help you choose the best paint colors for the various rooms in your home! Paradigm Homes has offered Custom Home services in the Northern Virginia region since 2007. Our expert builders believe in exhibiting excellence in everything we do, and we go above and beyond to make your dream home a reality.
Trust us to guide you on the paint-selection and custom build process. Contact us to begin your project!