As any homeowner building a custom home in McLean, Falls Church, and Arlington knows, there are many different styles of homes to choose from. Each style has not only its own individual aesthetics, but floor plan and layout, which affects a family's day-to-day life. Understanding these different home styles is crucial for making the best choice.
As a Custom Home builder serving McLean, Falls Church, and Arlington, Paradigm Homes is skilled at creating Custom Homes that not only meet our client's aesthetic needs, but everyday comfort and functional needs. We are experienced in building a wide variety of home styles and can help our clients pick the best one for them, or even take elements from a few styles to build your ideal home. Below, we explore some of the most common home styles:
Modern Farmhouse:
Many people love the quaint charm and elegance of farmhouses, and are drawn to these homes' simplistic and rustic features. These homes typically feature practical design with neutral color palates and can include industrial elements, wrap-around porches, and wood rafters. The modern farmhouse style focuses on balancing comfort with functionality, making them for large families who want room to spread out in. Click here to take a home tour of a modern farmhouse we built!
Contemporary: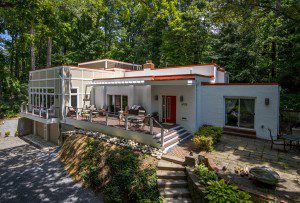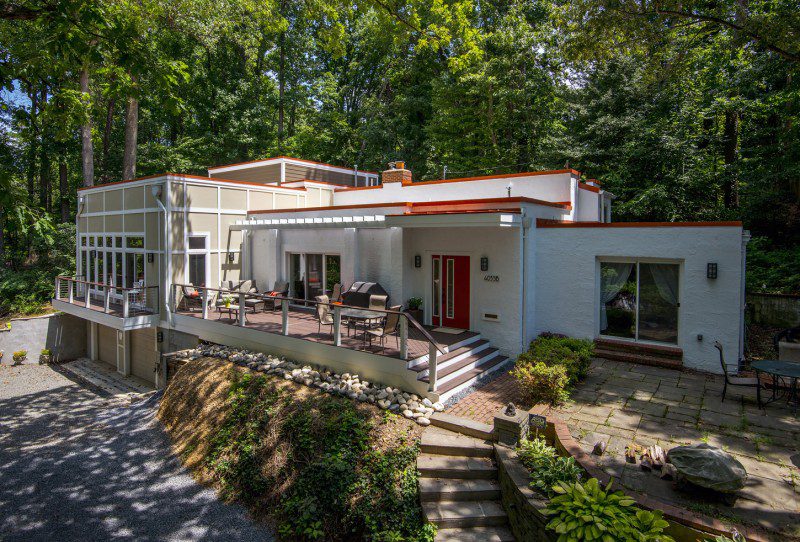 "Contemporary" refers to a myriad of today's architectural and interior design styles intertwined, so the style of contemporary home can change with the times. Because of current architectural and design trends, these homes draw appeal for their unique exterior appearance and clean, geometric features. These homes make use of a lot of natural light, and many interior features are made from sustainable, eco-friendly materials. The floor plan is typically open, minimialistic, follow simple lines, include lots of glass and recently, has had an increase of incorporating black windows.
Craftsman: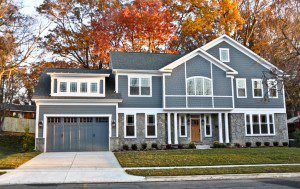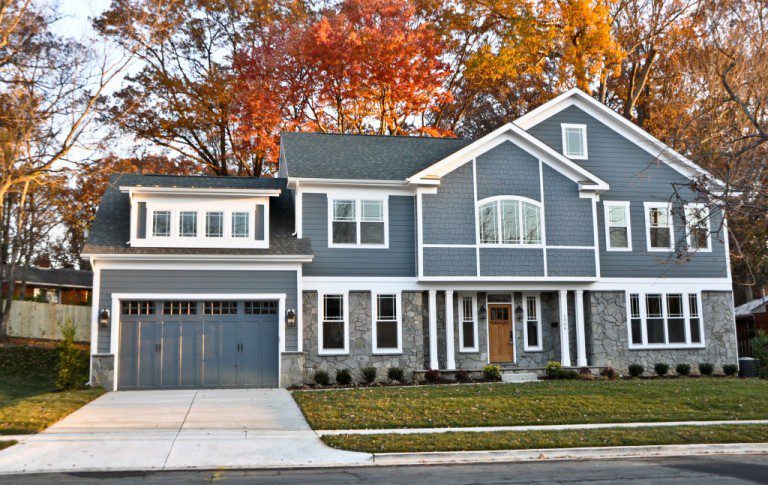 Born out of the Arts and Crafts movement between about 1880 and 1920 Craftsman is a very popular style choice for custom homes in McLean, Falls Church, and Arlington. These styles often feature a low-pitched roof, custom stone or woodwork, built-ins, exposed rafters, and split-level floor plans. As their name implies, craftsman homes elicit a simpler time are great custom homes that can be built and designed to meet a family's needs.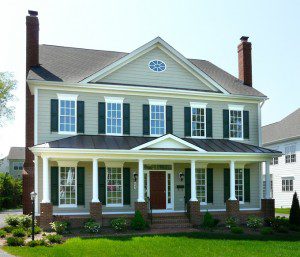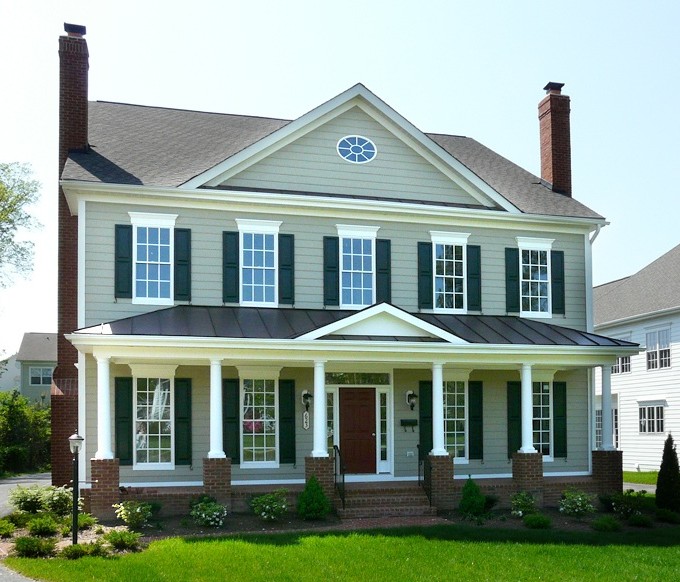 Colonial:
Colonial homes have a long history, having emerged in the 1600s and is one of the most popular styles with the United States. These homes are characterized by their boxy, symmetrical appearance. Colonial homes' interiors often have separated rooms each serving their own function, as opposed to the more open floor plans of more modern styles. The colonial style also features several sub-styles, including Dutch Colonial and Federal Colonial.
Why Choose One Style? Build With Paradigm!
Paradigm Homes builds Custom Homes in McLean, Falls Church, and Arlington. We can build one of our Paradigm floorplans or provide customized Design/Build solutions to help our clients create their dream homes. We can model a home after one of these popular styles, or create a home that borrows elements from several styles. We are dedicated to understanding our clients' functional and aesthetic needs and delivering excellent customer service and high-quality work. Our unique approach puts our clients at the center of every project, and we believe in using open communication to keep the project on track and moving smoothly.
If you're ready to build a Custom Home that uses elements from your favorite styles, contact Paradigm Homes today to begin!