At Paradigm Homes, we love to take advantage of cutting-edge technology for our projects. For instance, we employ virtual reality software for Custom Home design, which immerses clients in a digital simulation of their future homes. Currently, we are working on a Custom Home project in Clifton, VA, that includes Tesla solar panels as per the client's request. Our flexibility on these points demonstrates our complete design customization for clients.
Below, we describe the power of Tesla solar panels, as well as, what you should consider for your Custom Home design:
What are Tesla Solar Panels?
Although best known as an electric car manufacturer, Tesla also produces and installs solar panels and its Solar Roof set-up. A popular choice for home solar energy, Tesla panels come in 4 sizes with a sleek, minimalist design. Unlike typical solar panel roofing systems, Tesla has replicated a traditional shingle design but instead uses tempered glass panels while providing the same protection from a standard roof while still capturing solar energy. The company also offers to package its Powerwall battery system with the panels so that users can store extra charge and use it at night or during outages. The only downsides appear to be that you can't take the Tesla system with you when you move, but it does capture more solar power with fewer tiles on any given roof.
In general, solar panels can be a great investment. Users can offset the significant upfront costs through long-term energy savings. Since they operate largely independent of the traditional energy grid, solar panels save users from grid power costs. Also, solar panels reduce users' carbon footprint by generating clean energy from a renewable source.
Paradigm Design/Build Provides Complete Home Customization
Do you think you're ready to realize the home of your dreams? Creating a Custom Home requires careful planning and reflection. You should set clear goals for your project—such as supporting a new family or career—that we can incorporate into the design. Get in touch today and tell us about your dream house.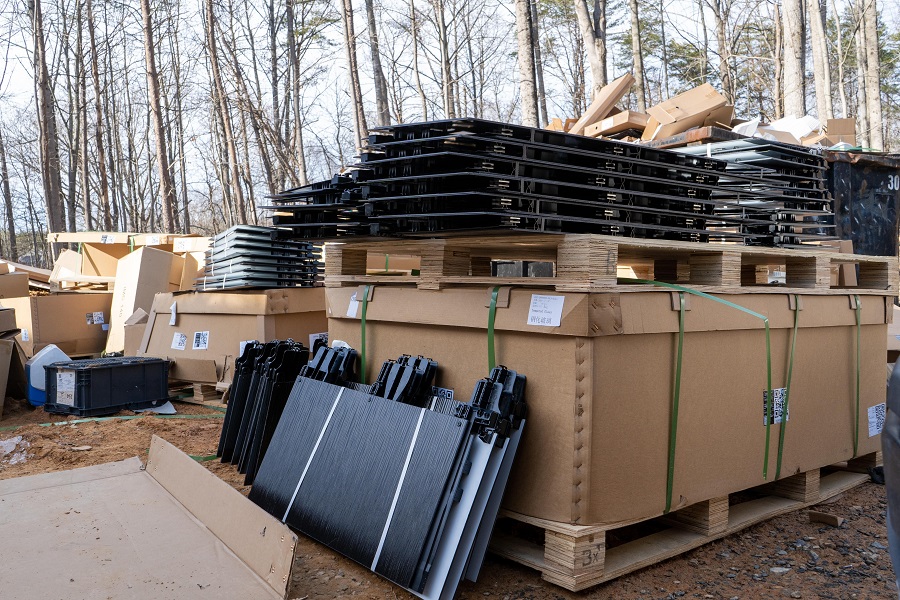 Premier Custom Home Builders Working in Clifton, VA: Call Us Now!
Paradigm Homes offers the latest and greatest home design features for clients and we are experts in creating forever homes that suit our homeowners' lifestyles. So, call us today at (703) 476-5877 or visit us online!