Transitional home design has become popular over the past few years due to its unique design but not everyone is clear what the term "transitional" actually means. It blends elements of modern and traditional design to create a distinct minimalistic look. If you need assistance designing your Transitional Custom Home, the experts at Paradigm Homes can help achieve the home you desire. We have spent over a decade serving clients across Northern Virginia, providing Custom Homes, Pop Top Additions, Design/Build services and much more. We strive to build an aesthetically pleasing custom home to your specific needs.
Below, we have provided some more information on transitional home design:
What is Transitional Design?
A transitional design is a classic home with a slight contemporary twist. It mixes modern and traditional design elements to create a seamless balance between both worlds. The result is a classic and sophisticated look that is still modern and currently trending. Transitional home design allows you to break the rules and add your own creative twist.
A few common elements of transitional home design include:
Neutral Color Palette

Transitional homes utilize a neutral color palette, which allows for the furniture to be the focal point of the room. Many neutral colors used in transitional design include taupe, tan, vanilla, cream, or khaki with dark browns or grays as accents.
Textural Elements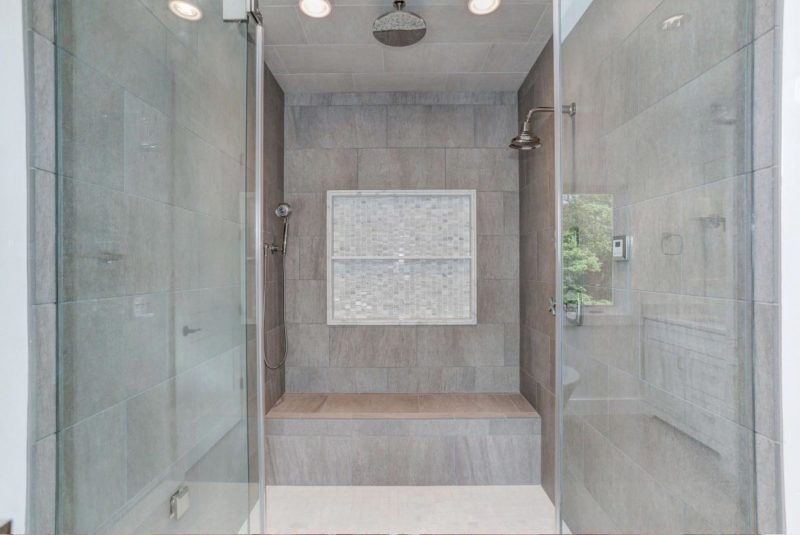 Most transitional spaces use a mix of textured elements such as wood, lacquer, fabric, steel, metal, and glass. This can create simple yet stunning textures that do not take over the space or overwhelm the senses. You can achieve this by using furniture pieces with fun textures and materials for a modern appeal.
Minimalist Accents & Accessories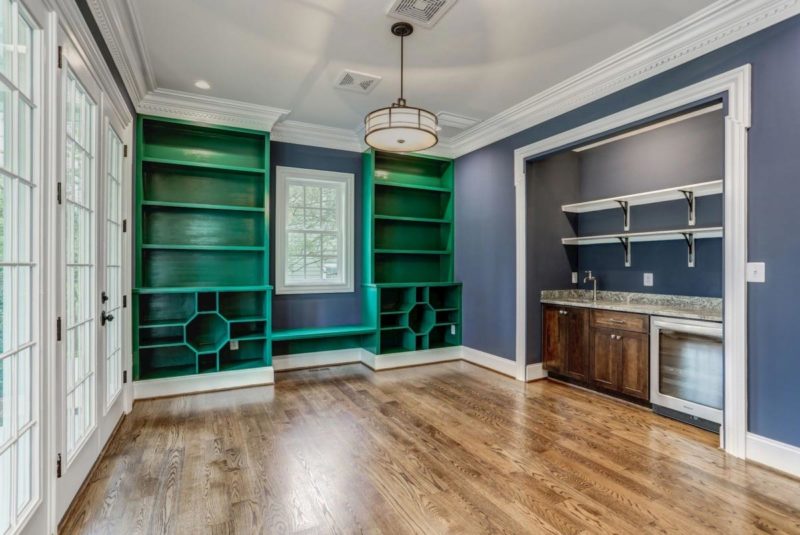 To achieve the minimalist look in transitional design, limit the use of accessories. Instead, focus on a few big pieces that are unique and complement the space. It is best to choose something that's subtle and doesn't attract too much attention.
Oversized Windows

A necessity to any home is natural light, so consider adding expansive windows to increase natural lighting in your home. A transitional home usually uses double-hung windows rather than large casement or picture windows. The idea is similar to that of a modern home, but the execution is similar to a traditional home.
Paradigm Homes: Transitional Custom Homes in McLean, VA
Modern and traditional homes may seem very different, however, these two styles can be brought together for a chic and timeless look. Create a home you are proud of with Paradigm Homes. Our Transitional Custom Homes in McLean, VA, offers you the freedom to choose your favorite elements and stylistically incorporate them.
When it comes to transitional home design, there are many options for you to choose from so let the experts at Paradigm Homes guide you through the process. Our team has spent years helping clients achieve the home of their dreams. We have collaborated with numerous clients in designing beautiful modern Custom Homes and walking them through each step of the Design/Build process with ease and enjoyment.
Contact us at (703) 476-5877 for a free consultation and start planning your Transitional Custom Home Build today!