Are you dreaming of building a Custom Home in South Carolina? Considering just how many remarkable cities there are in the Palmetto State, narrowing down the options can pose a challenge. If you're looking for the perfect blend of southern hospitality, historic elegance, and modern amenities, however, two areas stand out from all the rest: Charleston and Mount Pleasant. Just a short drive from one another, read on to learn more about these two idyllic locations and why you should consider calling one of them home.
Charleston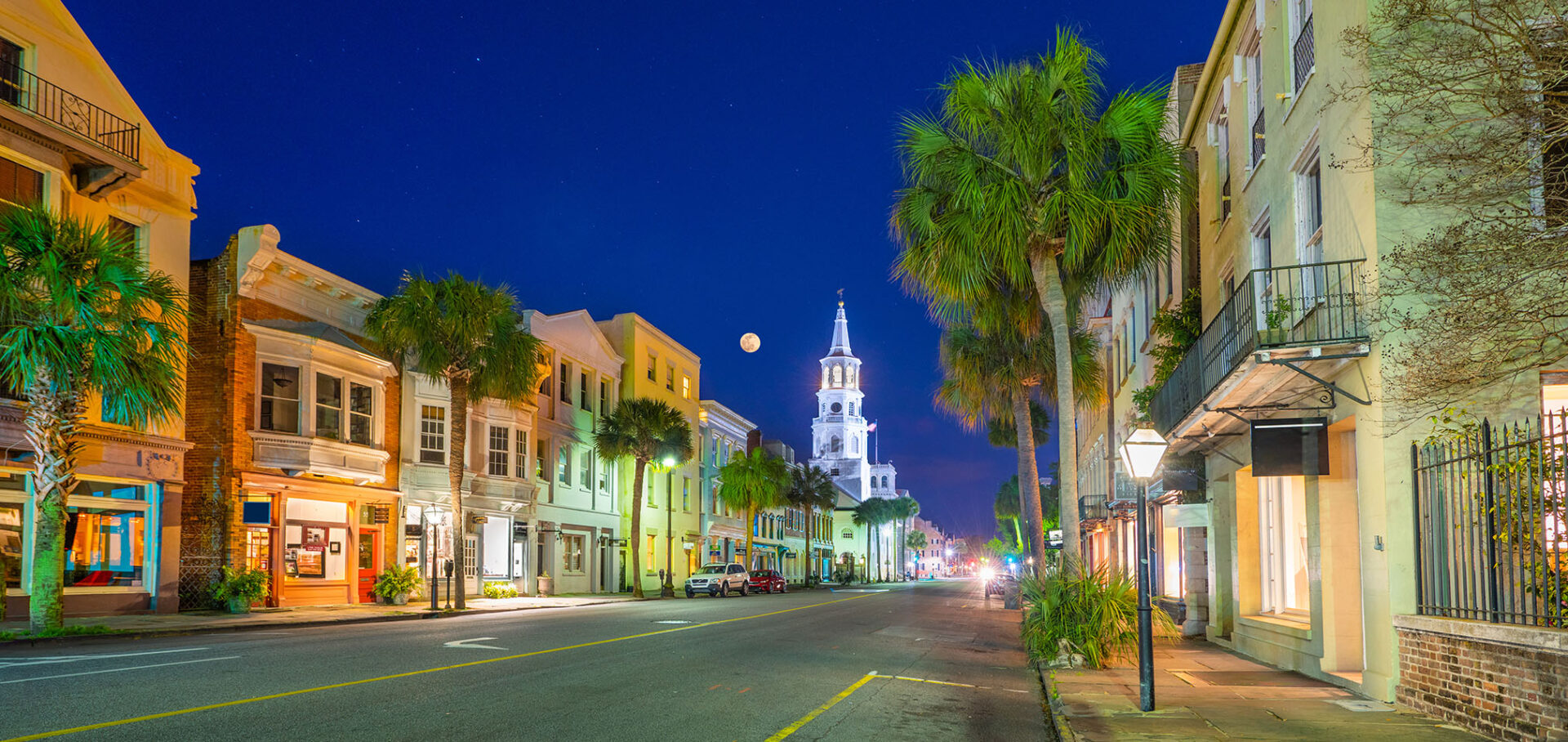 Known for its cobblestone streets, historic architecture, and vibrant culture, Charleston consistently ranks as one of the top cities for people at all stages of life. Not just for vacationing, building your Custom Home here will allow you to immerse yourself in a city that boasts a seamless blend of old-world charm and urban access.
This picturesque city captivates residents with its iconic architecture, creating an ambiance that exudes timeless elegance. Beyond its enchanting facade, Charleston offers a thriving cultural scene, boasting art galleries, theaters, and world-class restaurants. Residents can enjoy leisurely strolls along the Battery, where the Charleston harbor meets the Ashley and Cooper Rivers. The city's warm climate also invites outdoor enthusiasts to explore its scenic parks, beaches, and nearby plantations steeped in history. Furthermore, Charleston's close-knit community fosters a sense of belonging, making it easy to forge lasting friendships and lifelong connections. Embracing a laid-back lifestyle, living in Charleston nourishes the soul and provides a true sense of home.
Whether you prefer a classic home or a contemporary masterpiece, Charleston's diverse architectural heritage will provide endless inspiration for your Custom Home project. The area also has a lot of older homes that can be renovated or expanded to accommodate the modern buyer. Should you fall in love with an existing home in Charleston, you can count on Paradigm Homes to upgrade it while preserving all that appealed to you in the first place.
---
Mount Pleasant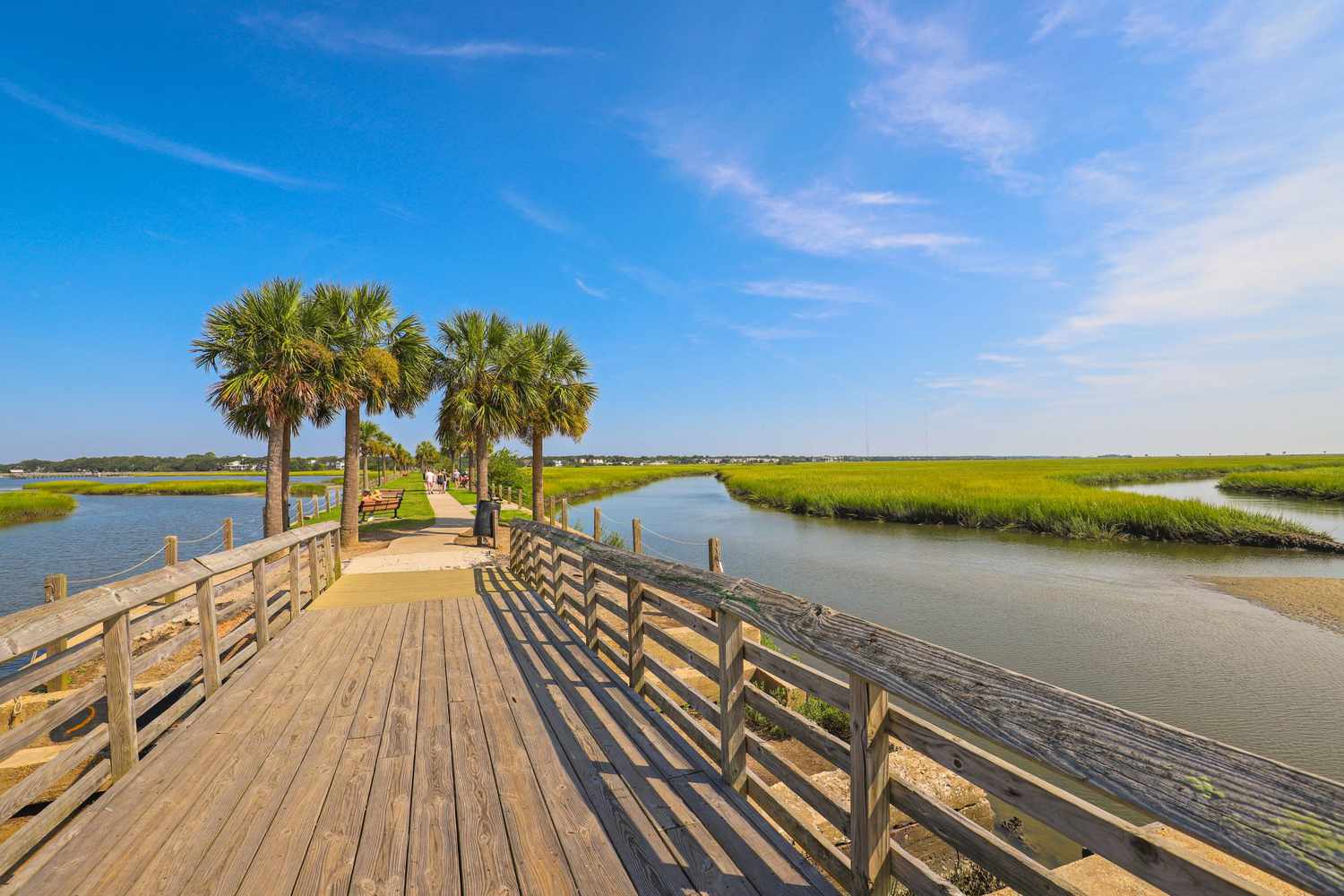 Located just across the Cooper River from Charleston, Mount Pleasant offers a suburban lifestyle with convenient access to bustling downtown Charleston. This city boasts stunning waterfront properties, offering breathtaking views of the Charleston harbor and nearby creeks and bridges. Living in Mount Pleasant is a blend of coastal charm and suburban tranquility. The town's strong sense of community fosters a friendly and welcoming atmosphere.
With its top-rated schools, recreational parks, and family-friendly neighborhoods, Mount Pleasant is an ideal place for raising a family. Residents also get to indulge in a range of outdoor activities, from boating on nearby waterways to exploring the pristine beaches just a short drive away. Furthermore, the town center boasts a variety of boutiques, eateries, and cultural events, creating a lively social scene. At the end of the day, living in Mount Pleasant is an enriching experience that embodies the best of Southern living with a coastal twist. And with a range of available lots and diverse architectural styles, Mount Pleasant is a fantastic choice for crafting your dream home.
Get inspired to build or renovate a home in Mount Pleasant with these projects from Paradigm Homes:
211 Haddrell Street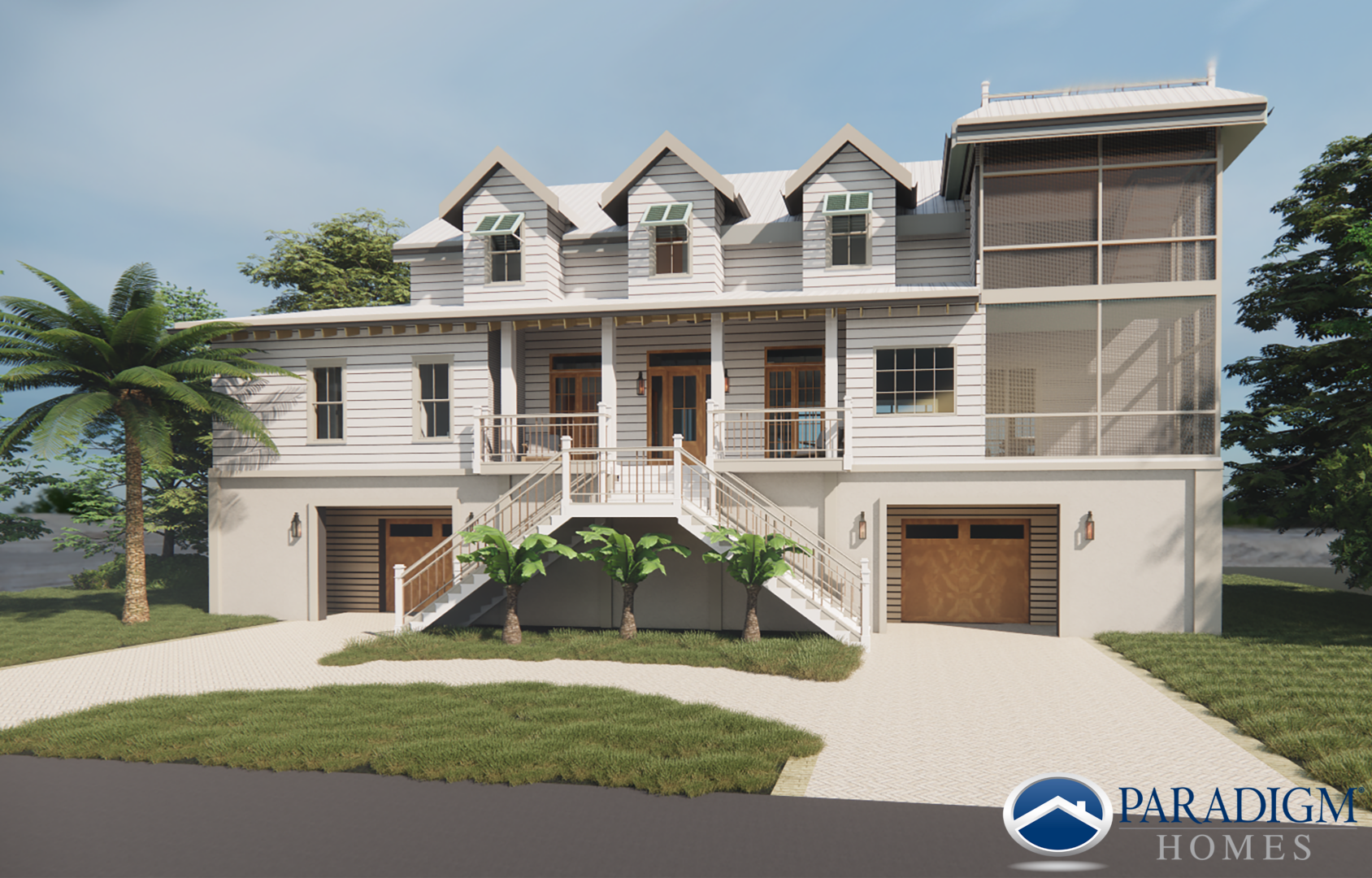 This stunning property is one of the finest examples of Paradigm Homes' craftsmanship. Situated conveniently near Haddrell's Point, the highly desired location of the Old Village offers quick access to fresh seafood direct from the docks, Pitt Street dining, Sullivans Island, as well as many great dining and shopping options around Mount Pleasant – some just a short golf cart ride away. This one of a kind home offers an impressive four bedrooms and four bathrooms, with a generous living space spanning 4,397 square feet.
However, what truly sets this Custom Home apart is the third-floor roof deck, providing breathtaking views of Shem Creek and the iconic Charleston harbor. Imagine sipping your morning coffee as the sunrise illuminates life on the creek or hosting unforgettable gatherings with friends and family.
704 Remley Lane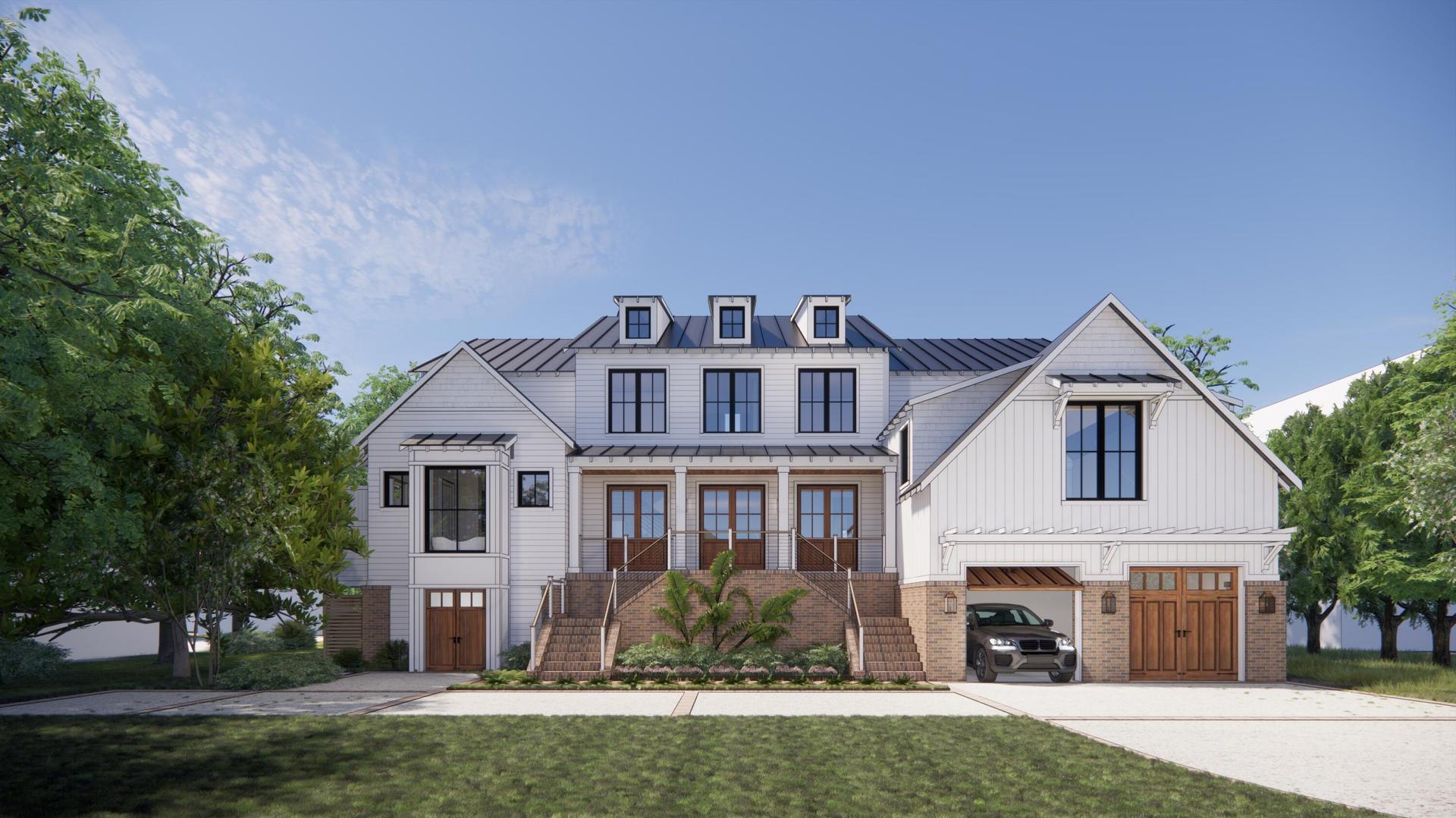 This exceptional, marsh-front property boasts five bedrooms and seven bathrooms with 5,125 square feet of conditioned living space. It also has an additional 3,014 square feet of unconditioned space.
What really sets this Paradigm Home apart, though, is the enchanting back porch with pool and entertaining space, which overlooks the Charleston harbor and the iconic Arthur Ravenel Jr. Bridge. It's the perfect spot to relax and take in the wildlife while enjoying the gentle breeze that wafts through the Lowcountry.
The outdoor kitchen, complete with sliding windows that connect to the interior kitchen, is another unique feature that seamlessly blends indoor and outdoor living. Imagine hosting lively summer parties, with guests enjoying a refreshing dip in the pool while others enjoy delicious meals in the well-equipped outdoor kitchen.
---
Ready to Build Your Dream Home in Charleston or Mount Pleasant? Turn to Paradigm Homes!
Building a Custom Home is a dream for many, and Paradigm Homes is the perfect partner to help make that dream a reality. As Custom Home builders in South Carolina, we take pride in working closely with clients to create personalized spaces that reflect their individual tastes and preferences.
Whether you desire a timeless Charleston-style residence or a modern masterpiece in Mount Pleasant, we have the experience and skill to deliver beyond expectations. Our dedication to quality, integrity, and customer satisfaction has earned us a stellar reputation as leading Custom Home builders in South Carolina.
Ready to discuss your project? Reach out today to connect with the best Custom Home builders in South Carolina!