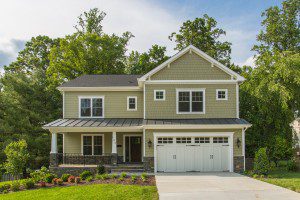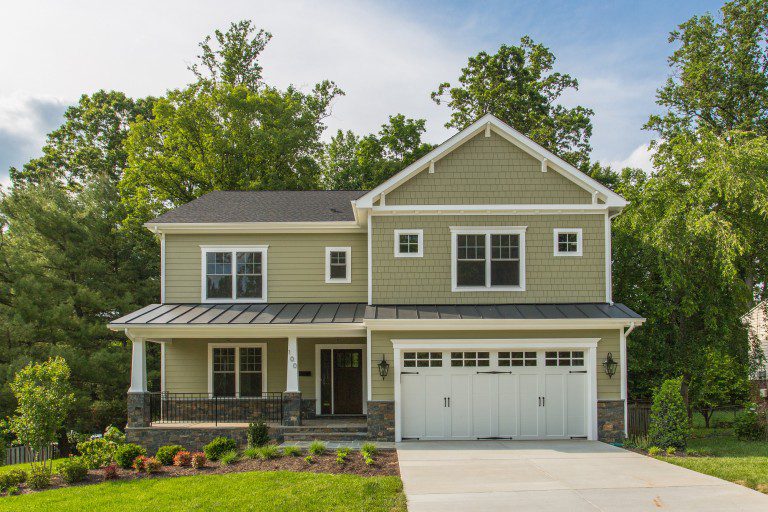 The builder that homeowners choose to build a custom home can make all the difference in your experience. This makes the hunt for right home builder a crucial and delicate process and can either get you a straightforward process with a high-quality end result, or a frustrating nightmare and less-than-perfect home.
At Paradigm Homes, we understand the care and attention that must go into making this big decision. Here are 4 of the most important qualities homeowners should look for in a custom home builder in Falls Church, McLean, or Arlington:
What Projects They Accept
Homeowners must understand each builder's scope of services and the typical kinds of projects they take on. This will help them decide if the builder is the right fit for their needs. Some things to consider are: Does the builder offer both design and build services? How many projects do they complete in a year? Will they build homes from scratch, or only complete renovations and additions? How many projects have they completed that you are looking to accomplish? Paradigm Homes has experience in a wide range of projects, including Custom Homes, Teardown & Rebuilds, Pop Top Additions, and we can even help homeowners search for the perfect lots or pre-existing homes to update.
Clear, Straightforward Process
If a builder cannot communicate a clear, timely design and construction process, it may be better to search elsewhere. A builder's process should be comprehensive and customizable to fit their clients' needs and work toward a beautiful new home at every step of the way. You should be kept in the loop through each phase of construction and not feel like you have to micromanage the process. Paradigm's process is designed to build excellent client relationships and build gorgeous, lasting homes. We put our clients at the forefront of the process and host open communication at every step of the way to ensure we stay on track and deliver the best home possible. Learn more about our process.
Years of Experience
Builders with more years of experience have worked in the region for longer, have most likely completed a wider range of projects, can be trusted and typically have better vendor relationships. This experience can make all the difference in the custom home process. At the time of our founding in 2007, Paradigm owner Tim Winter had over 15 years of real estate and construction experience. Together with the rest of our team, we have over a combined 50+ years of experience in the Falls Church, McLean, and Arlington region and have worked on a wide variety of projects. We use our current experience and expertise to improve and provide our clients the best experience possible.
References and Online Reviews
Reading online reviews for the custom home builder in Falls Church, McLean, or Arlington should be part of any homeowner's decision-making process. Reviews and even company provided references will reveal the positive—or negative—experiences that real former clients had with the builder, which can largely sway a homeowner's decision. Even if a home builder looks impressive online, the real experiences of former clients can speak volumes more than the builder's website can. Paradigm Homes is dedicated to giving each client the best possible experience, and we are proud of our 5-star ratings on both Google and Houzz.
Build With Excellence With Paradigm Homes
Paradigm Homes, a custom home builder serving Falls Church, McLean, and Arlington, VA, is dedicated to improving our clients' lives with gorgeous homes that meet their everyday needs. We believe in exhibiting excellence in everything we do and creating long-lasting relationships with our clients. With years of experience, excellent online reviews, a wide scope of services, and more, we are the clear choice for a truly special custom home building experience.
Contact us today to begin your project!