Virginia is for Lovers, and if you've fallen in love with Northern Virginia, then we have the info you need to build a beautiful life there.
Our Top 5 Cities to Build in Northern Virginia list gives you a great starting point to decide where to call home. Northern Virginia has no shortage of great places to live, so we've done the homework to narrow it down to some of the very best cities to plant roots. As a Custom Home Builder in Northern Virginia, we have the insider information you need to make the right decision.
Arlington (North or South)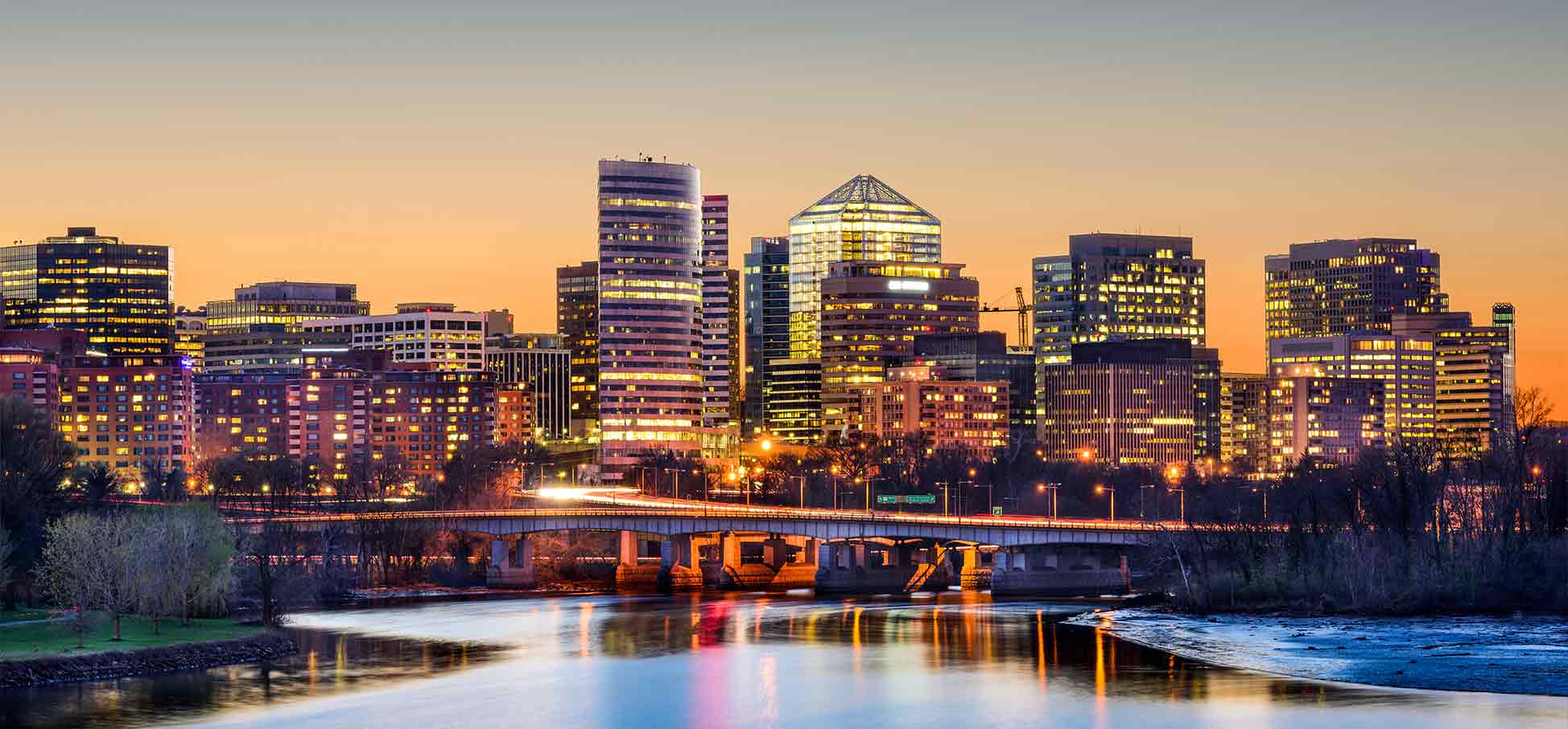 Located just across the bridge from our nation's capital, Washington D.C., the residents of Arlington are fortunate to live in this vibrant and lively suburb. The Northern Virginia neighborhood is a captivating mix of urban apartment complexes and a variety of traditional and modern single-family homes. Arlington residents can enjoy its safe suburbs with the convenient option to commute into Washington D.C. for work, events, and entertainment. Many Arlington homes are older and require Renovations or Additions, and Paradigm Homes is the right Custom Home Builder in Northern Virginia to capture the benefits of the good bones of these homes while simultaneously modernizing and/or expanding the footprint of these older homes so they meet the needs of buyers today.
Here are a few examples of Paradigm Homes projects in the Arlington area: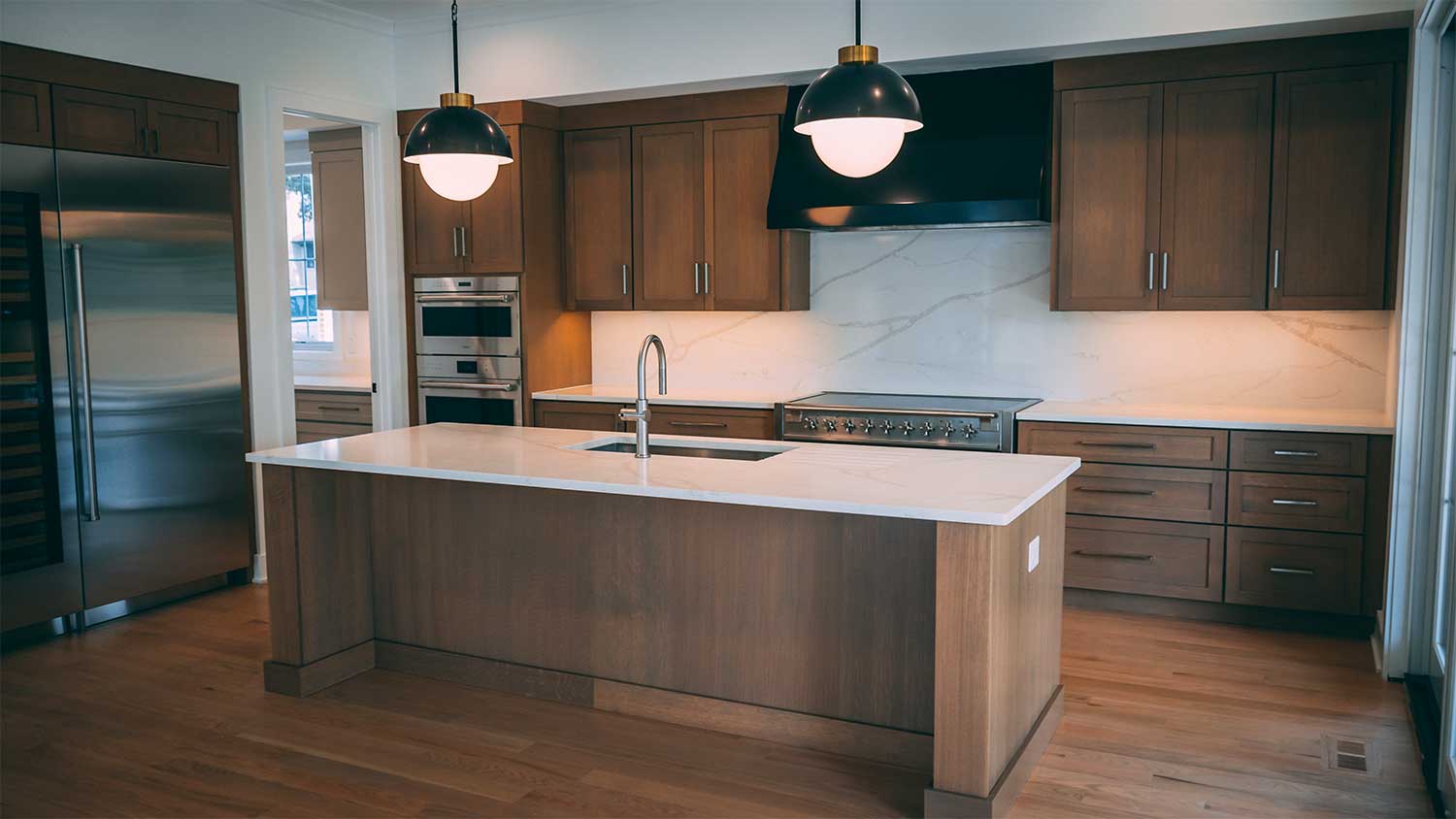 This North Arlington Custom Home project was the product of an amazing partnership between Paradigm Homes and our client. We incorporated green building standards to create a healthy home design with some standout features, including a 36 inch Sub-zero Fridge/30 inch Sub-zero Freezer with an 18 inch Sub-zero integrated wine fridge. The perfect balance of high-tech and down-home, this home also features a covered patio and an abutting screened-in porch, both of which allow for indoor/outdoor connectivity.
5516 24th Street (Completed 2020)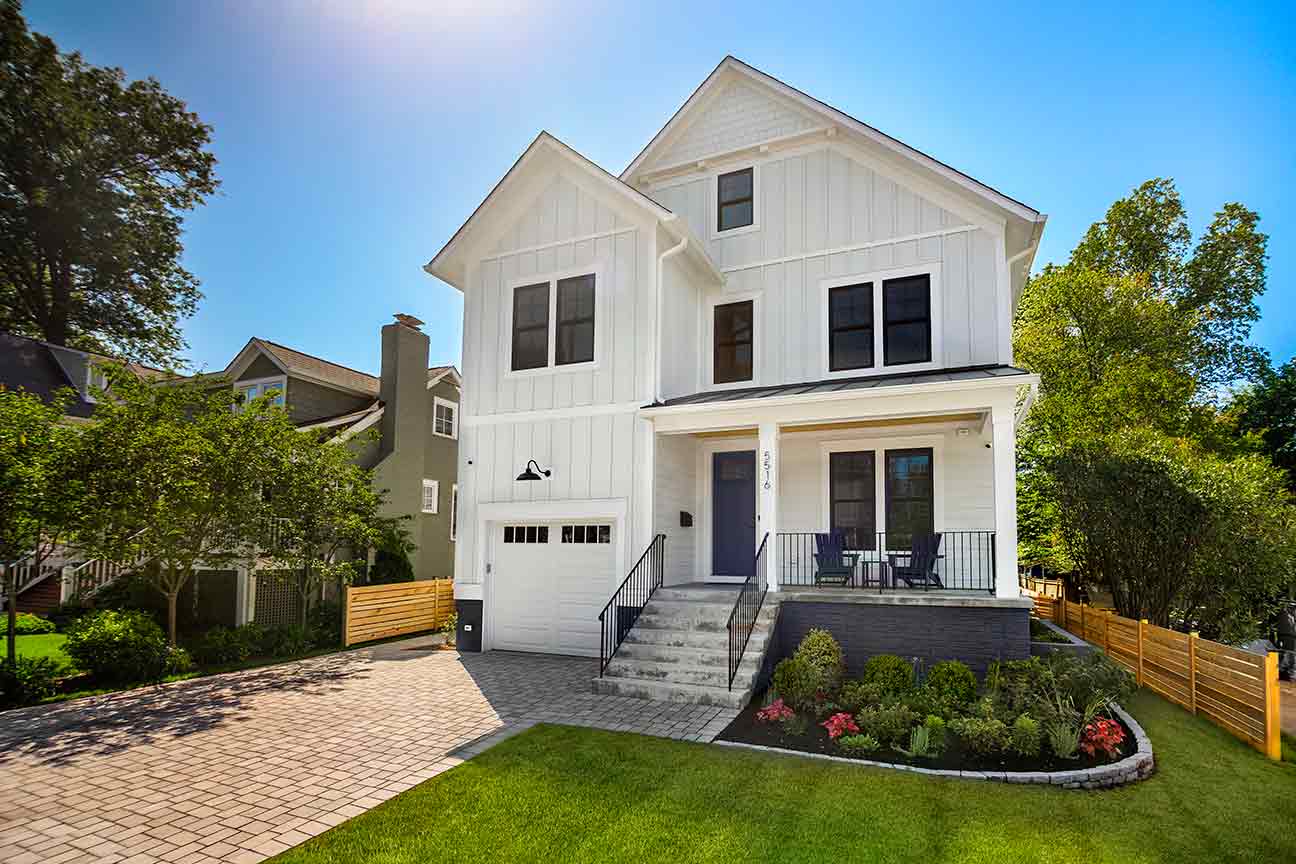 This 3,645 square foot home features 5 bedrooms and 4.5 bathrooms with a fully functioning basement au-pair suite, which will add value to the property for years to come.
---
Falls Church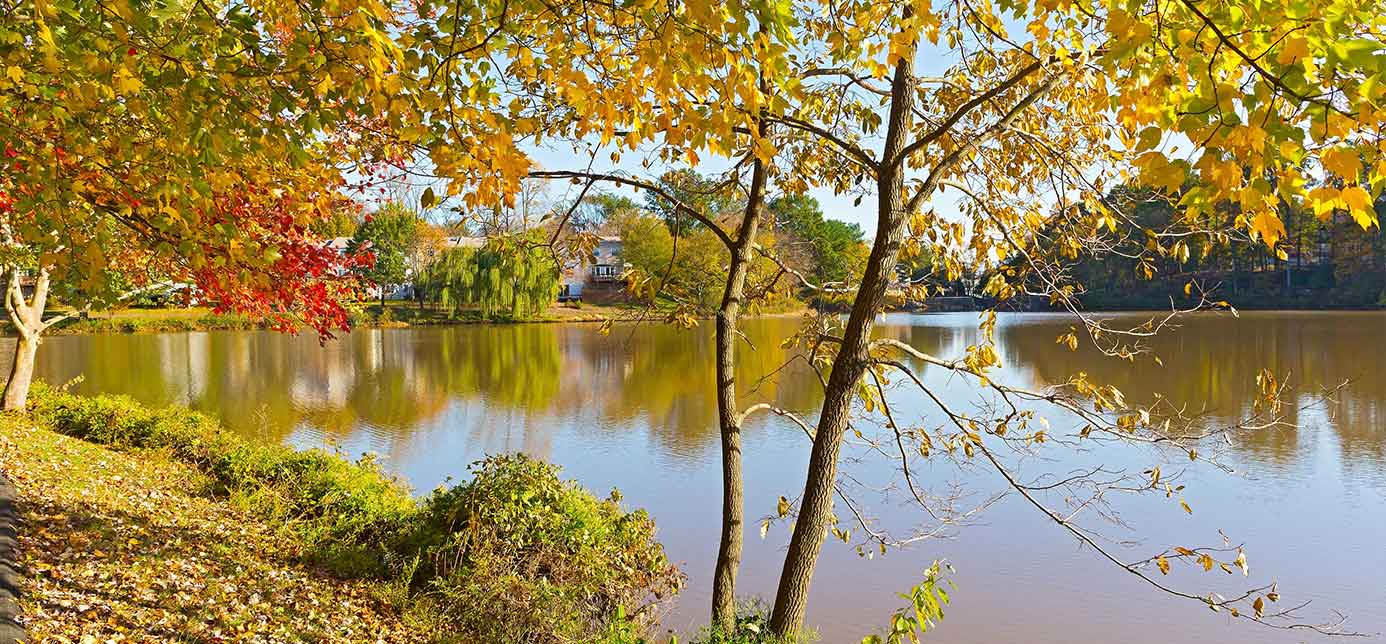 Sitting just a few miles outside Washington D.C., Falls Church is an established, up-and-coming neighborhood in Northern Virginia that's poised to continue seeing rising home values. Sitting right off the Beltway and Route 66, Falls Church is a perfect location for families who are looking to get away from the hustle and bustle of D.C., while still enjoying easy access to everything the capital city offers.
Check out these beautiful Falls Church home projects from Paradigm Homes:
2103 Haycock Rd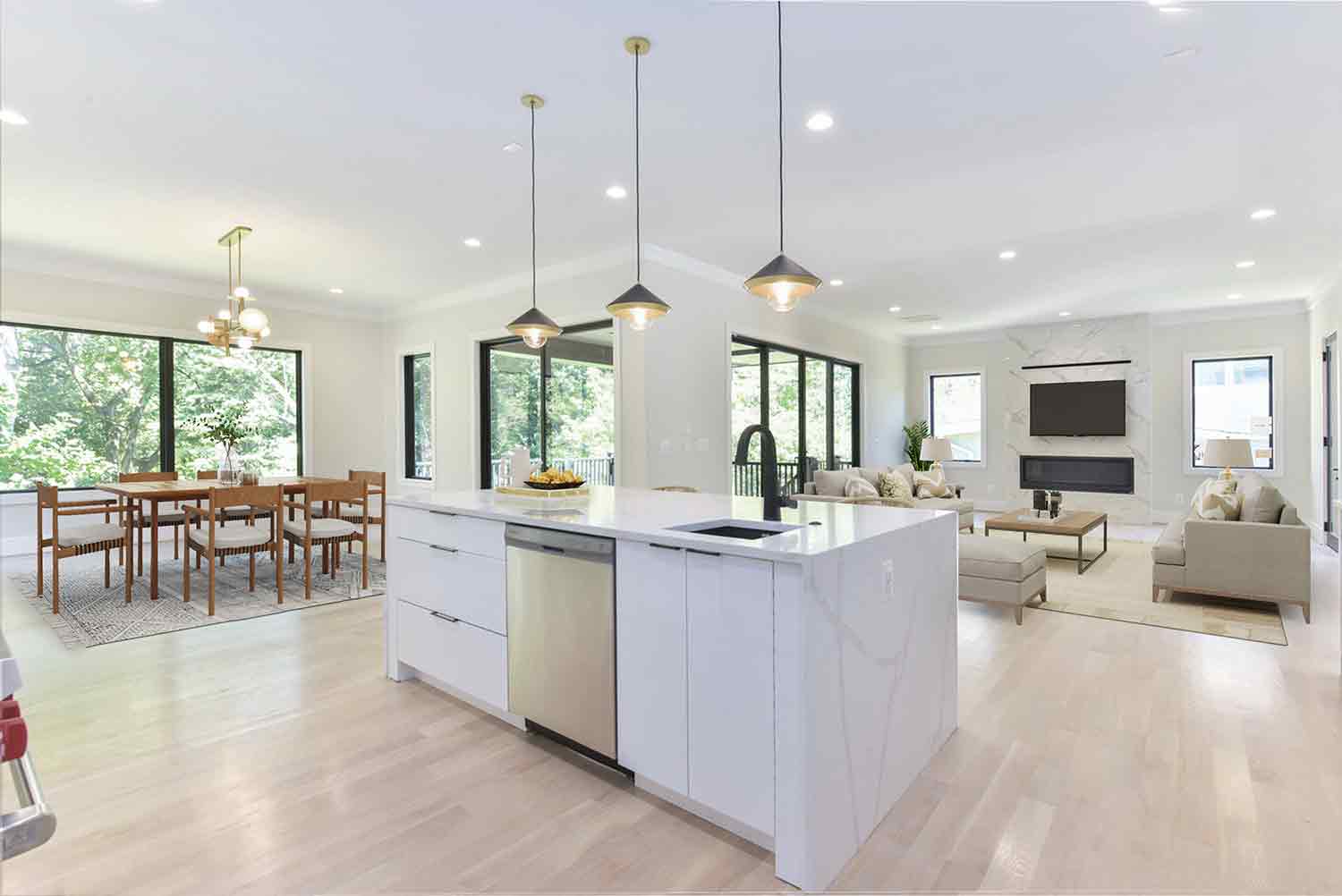 This modern 6 bedroom, 5.5 bathroom home has 5,562 square feet of space plus an oversized 500+ square foot deck!
1216 Ellison Street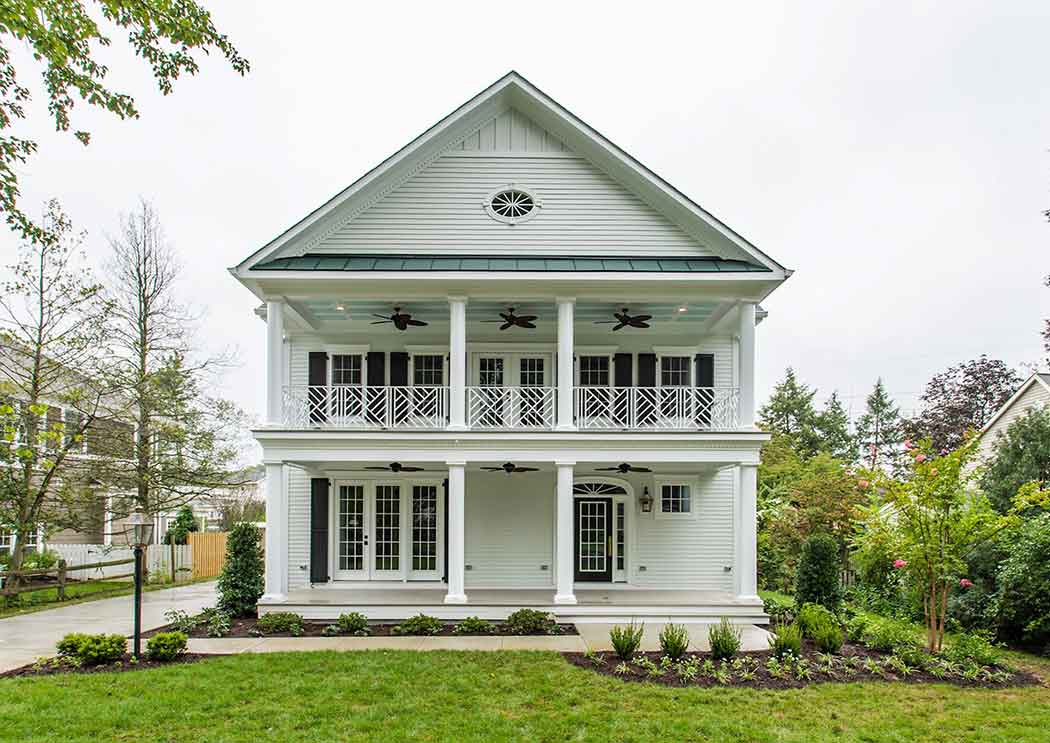 This 4,365 square foot home features 5 bedrooms, 4.5 bathrooms, and the biggest fridge you'll ever see: a 60" in the kitchen.
219 N Van Buren Street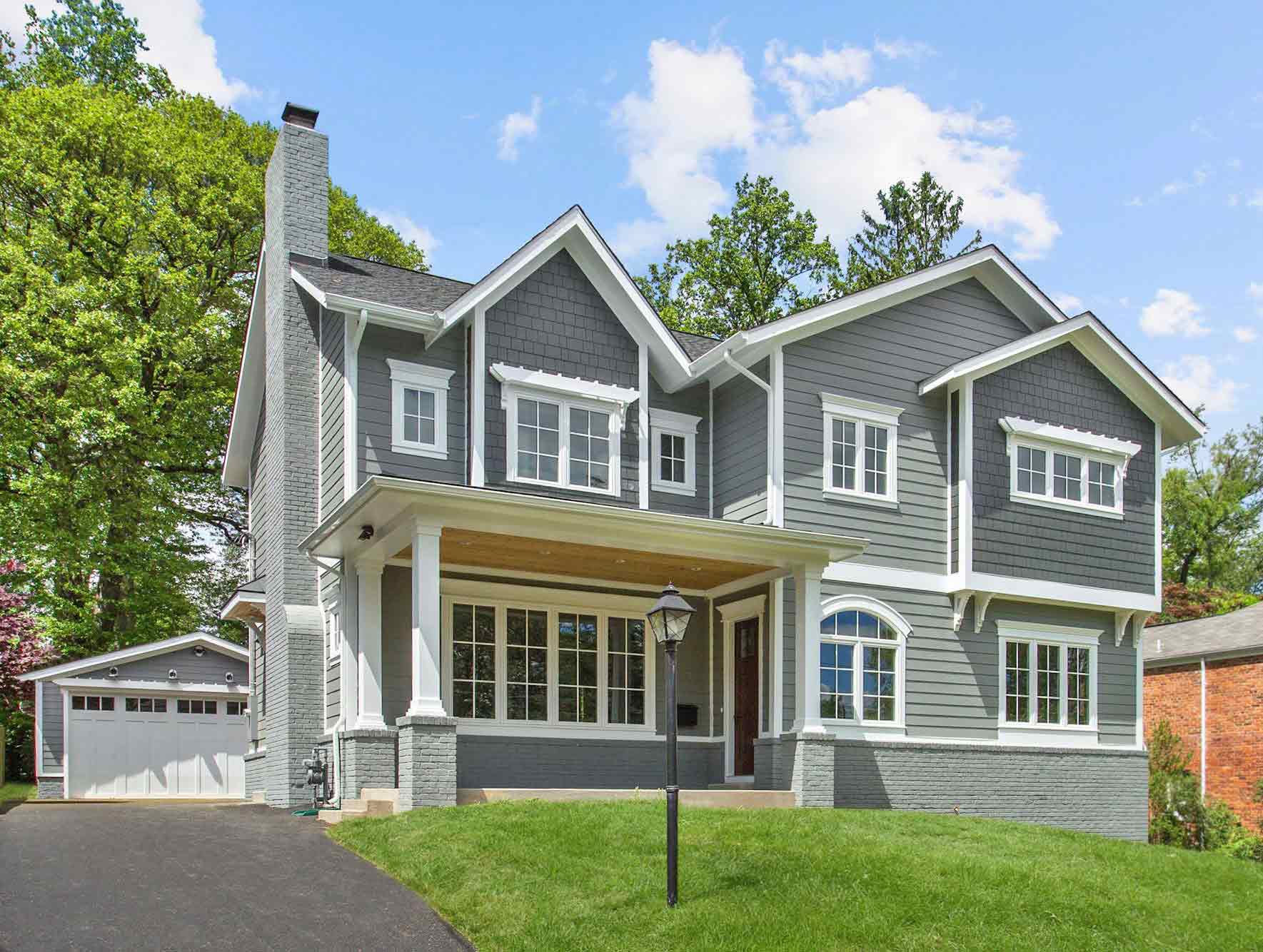 This 3,862 square foot home has 5 bedrooms and 5.5 bathrooms. This was a Hybrid-Teardown where we tore down the rambler, kept and expanded on the existing foundation, and built all new to include a detached 2-car garage.
---
McLean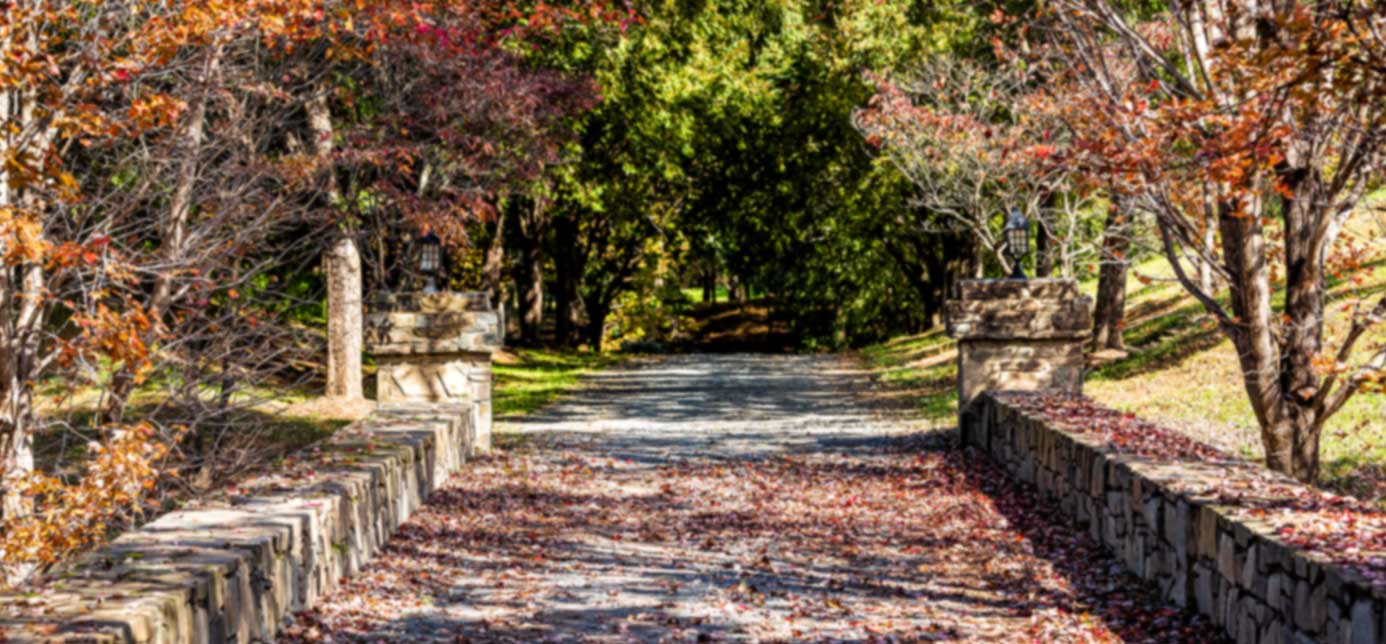 McLean is named after John Roll McLean, a one-time publisher and owner of the Washington Post. In the early 1900s, he helped fund the railroad which connected McLean with D.C. The line ran along what is now Old Dominion Road and crossed into D.C. at Chain Bridge. Historically, McLean has been a Northern Virginia town where residents can find solace in the quiet suburban neighborhoods, with tree-lined streets and large colonial homes. Today, McLean offers many kinds of home styles coupled with the convenience of town centers, shops, and restaurants all only a short drive away. Furthermore, several parks are sprinkled throughout the area, putting the great outdoors right outside your doorstep. McLean is home to many diplomats, military, members of Congress, and high-ranking government officials partially due to its proximity to Washington, D.C., and well-sized beautiful homes that are placed on well-sized lots.
---
Alexandria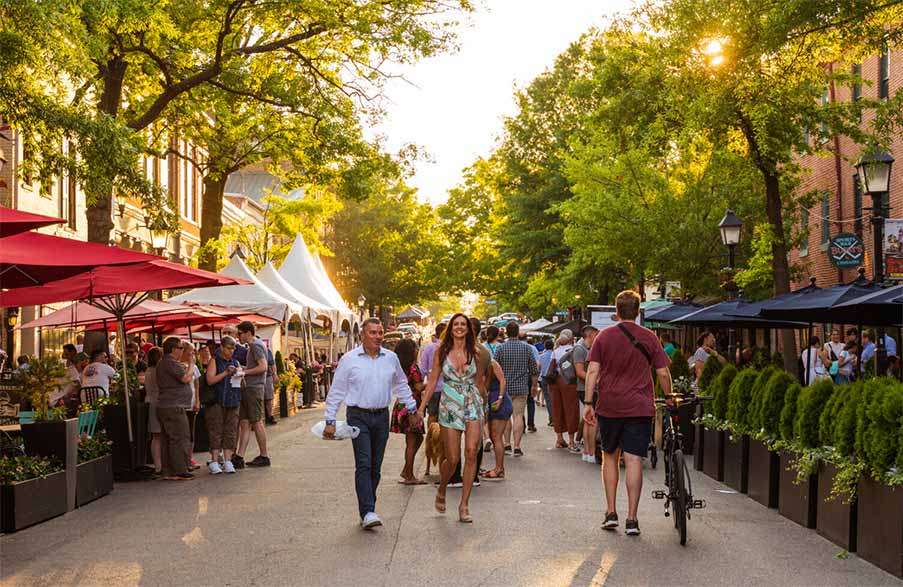 The city of Alexandria is located along the Potomac River and not too far of a drive from Arlington County and Washington, D.C. Alexandria is known for its small and diverse communities and city-life centers and attractions. It is also known in particular for the popular tourist area of Old Town, which is filled with rich history and local shops to explore. From a handful of museums to taking a water taxi across the Potomac to Maryland's National Harbor, Alexandria has become a bustling center of local boutiques, award-winning restaurants, and impressive arts and culture, all nestled within a landscape of colonial-era architecture and cobblestone streets.
See what's possible in Alexandria–check out this Renovation project from Paradigm Homes: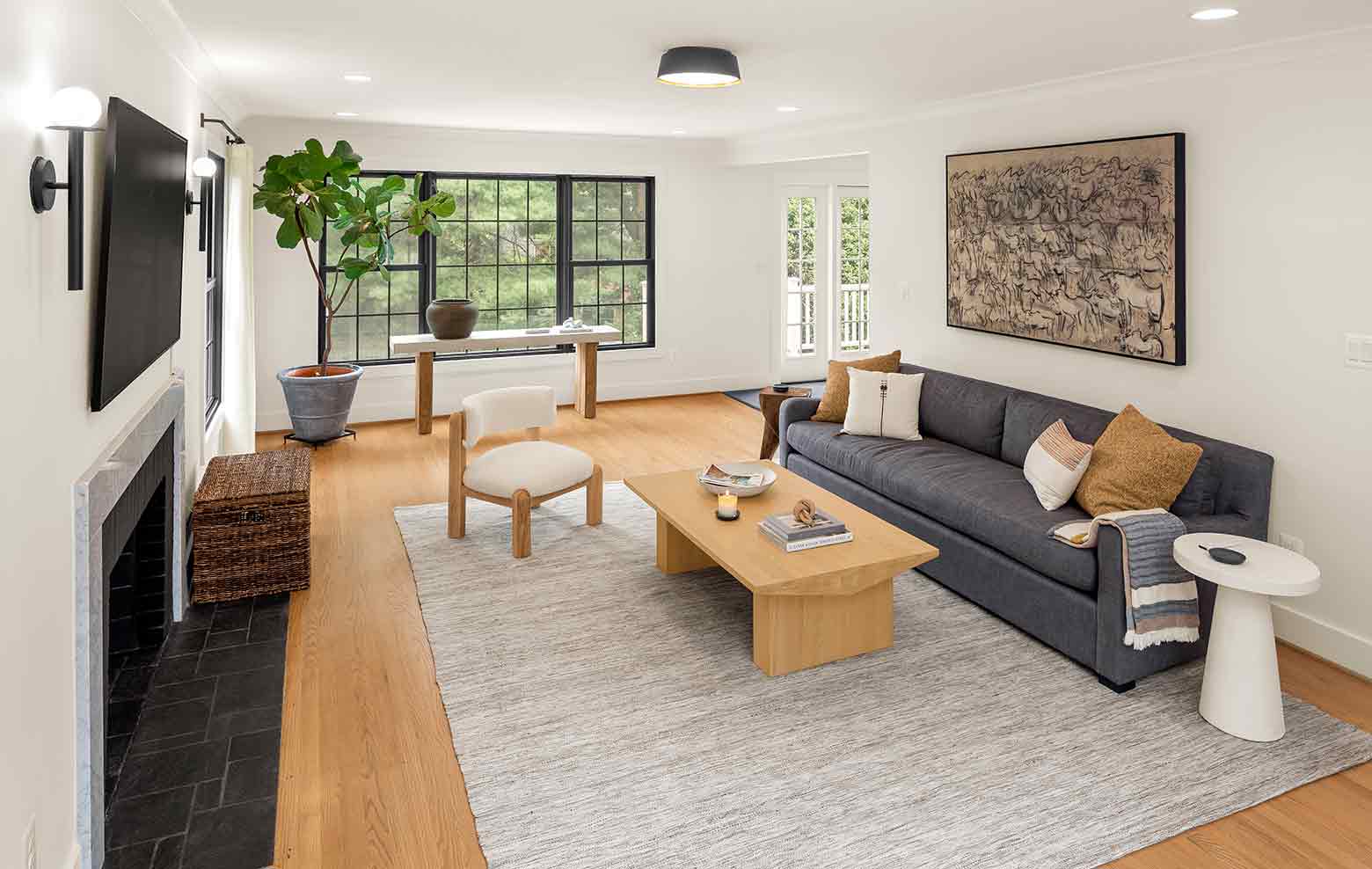 This 3,024-square-foot home was fully transformed. We were thrilled to take on this project, as it took some of the best classic elements of this traditional Colonial-style home and mixed in modern features that yielded the best of both worlds for the new homeowner.
---
Fairfax County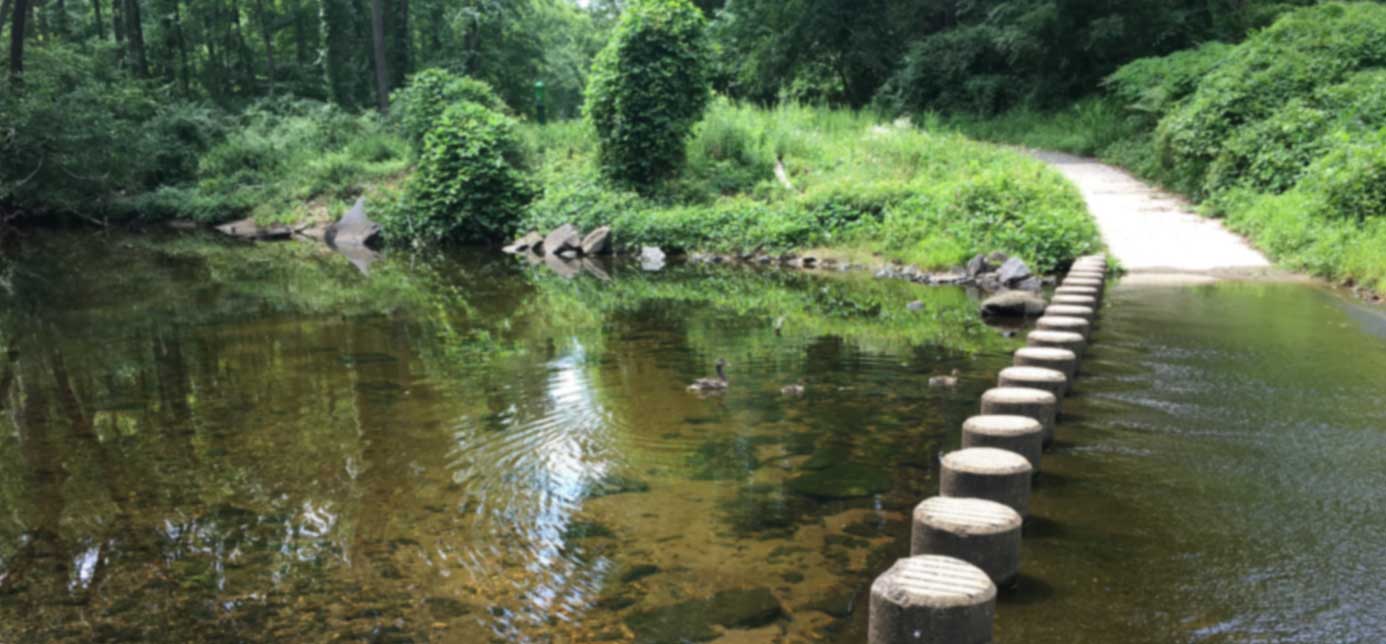 Fairfax is often considered to be one of the best locations to live in northern Virginia due to its high quality of life, including its excellent schools, gorgeous parks, and growing economy. Fairfax maintains proximity to Washington D.C. while offering prime real estate at a much lower cost than those suburbs located closer to the nation's capital. Fairfax County is home to many restaurants, shops, and parks. Home to George Mason University, Fairfax has a lot to offer for families with children of all ages. Metropolitan Fairfax County offers a great balance of affordability and proximity to our nation's capital.
Get inspired to build or renovate a home in Fairfax with these projects from Paradigm Homes: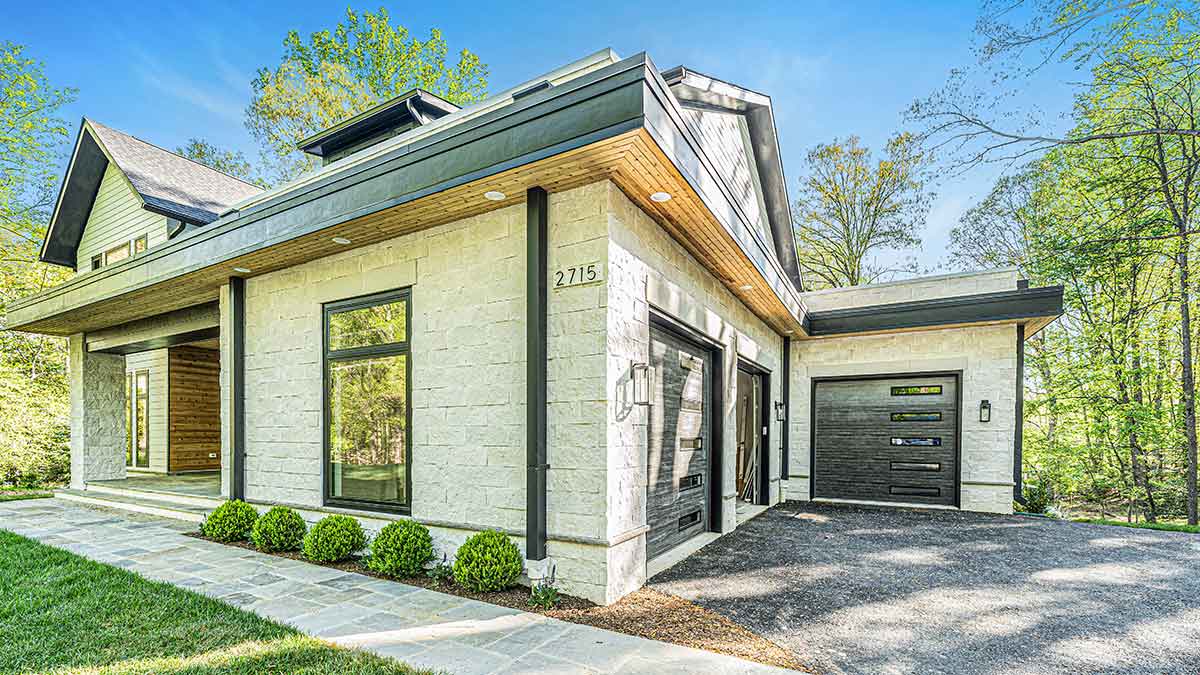 12504 Northern Valley Ct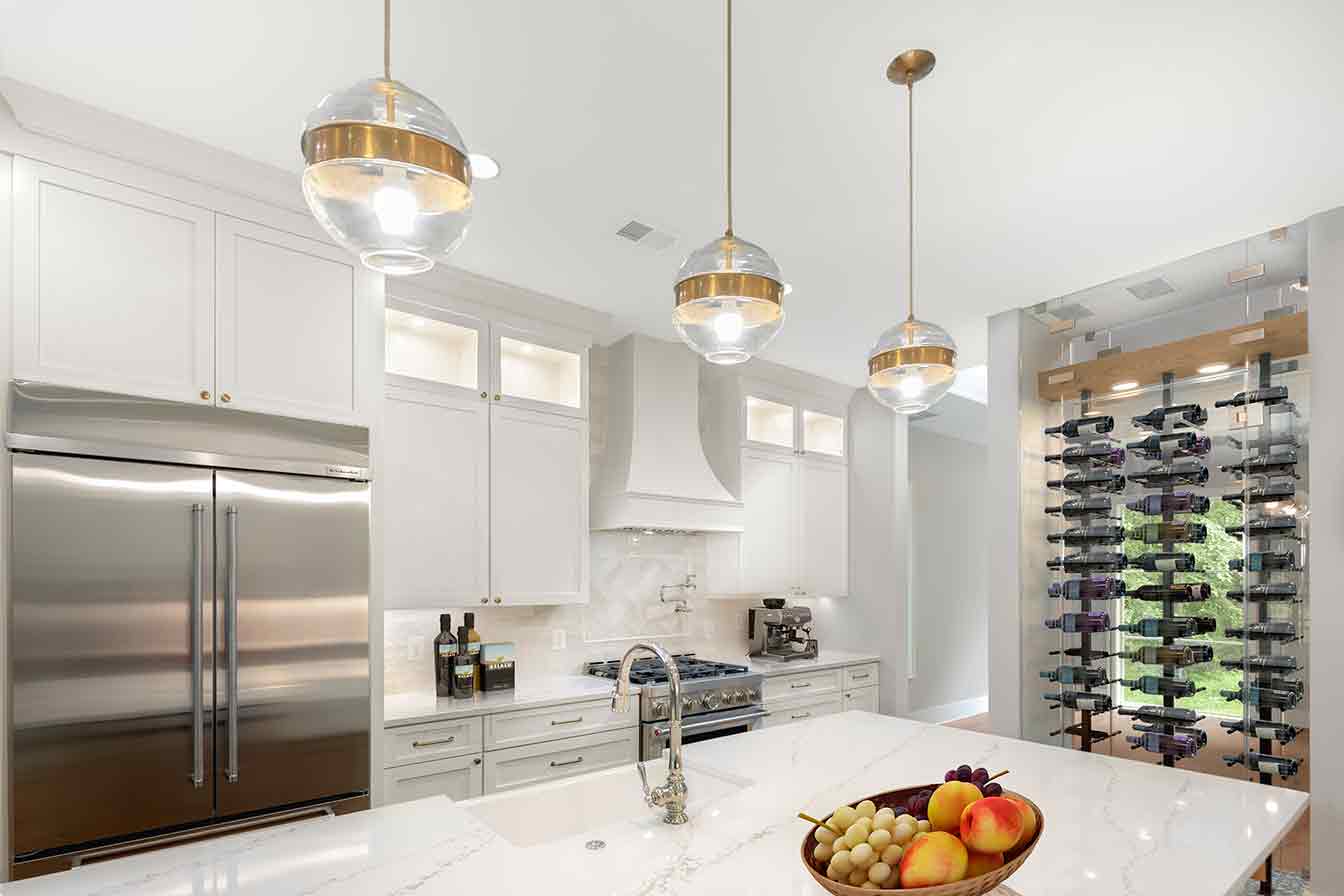 This updated 4,050 square-foot home is spread across two levels and has a wine tower featured on the first floor that provides a marker of separation for the living room and the kitchen while also providing visual pleasure due to its custom tile and custom glass surround design elements.
---
We hope this helpful guide has provided insights and inspiration for your own project. As a Custom Home Builder in Northern Virginia, Paradigm Homes would be honored to partner with you to build your dream home in the best possible location for you and your family.
Looking for a Custom Home Builder in Northern Virginia?
Look no further. We're here to help you get started on your path to home!
---
Paradigm Homes is a Custom Home Builder that truly cares about making your Custom Home dreams a reality. Since 2007, Paradigm Homes has been guiding clients through the complex home building and buying market, creating a specialized experience through our Design/Build process. When you work with Paradigm, you also support the Paradigm Foundation, which provides homes to those in need around the world. Contact us today at (703) 476-5877 or by completing the online form.