Areas in Maryland We Serve
The Most Experienced Home Builders in Maryland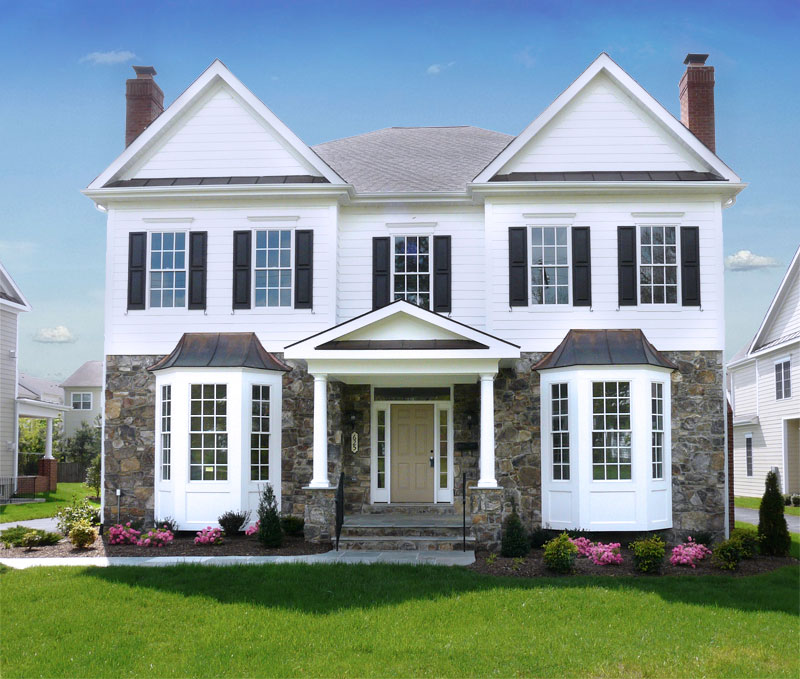 We pride ourselves on the reputation we've established as one of the best home builders in Maryland. We earned our standing in the community by constructing exceptional homes of the highest quality.
There are a lot of new homes in Maryland to choose from, but you can be sure you're getting a top-tier structure if you pick a Paradigm project.
We have been working in Maryland since 2007. Naturally, our team has become incredibly familiar with the area since that time. We have a pulse on the local real estate market, and we're happy to guide you in the direction of your dream home.
Look No Further for Quality New Homes in Maryland
Maryland has been attracting a lot of professionals, families, and retirees in recent years because of all that it has to offer. Residents can enjoy a wide range of outdoor activities, a rich arts scene, thriving industries with lots of employment opportunities, and close proximity to both big cities and small towns. Offering something for everyone, the state is also home to a lot of construction contractors. If you're struggling to choose among the many Maryland custom builders, you've come to the right place.
Paradigm Homes is the premier builder in the state for many reasons. First and foremost, we know the area inside and out. This allows us to help clients find the best lots in the best neighborhoods for their unique needs. Second, we never cut corners. Constructing homes of only the highest quality is our mission, and if you turn to us, you can be sure your dream home will be built to last. That's the Paradigm promise.
Maintaining the Highest Standards
We know you have a lot of options when it comes to Maryland home builders, and we're honored you're considering us. Paradigm Homes is the premier choice for constructing custom homes in the area because we maintain the highest possible standards at every stage of every project.
This commitment to excellence extends beyond the internal Paradigm team and is also practiced by our vendors and subcontractors. In short, everyone who has a hand in constructing your home will see to it that the final result exceeds your expectations.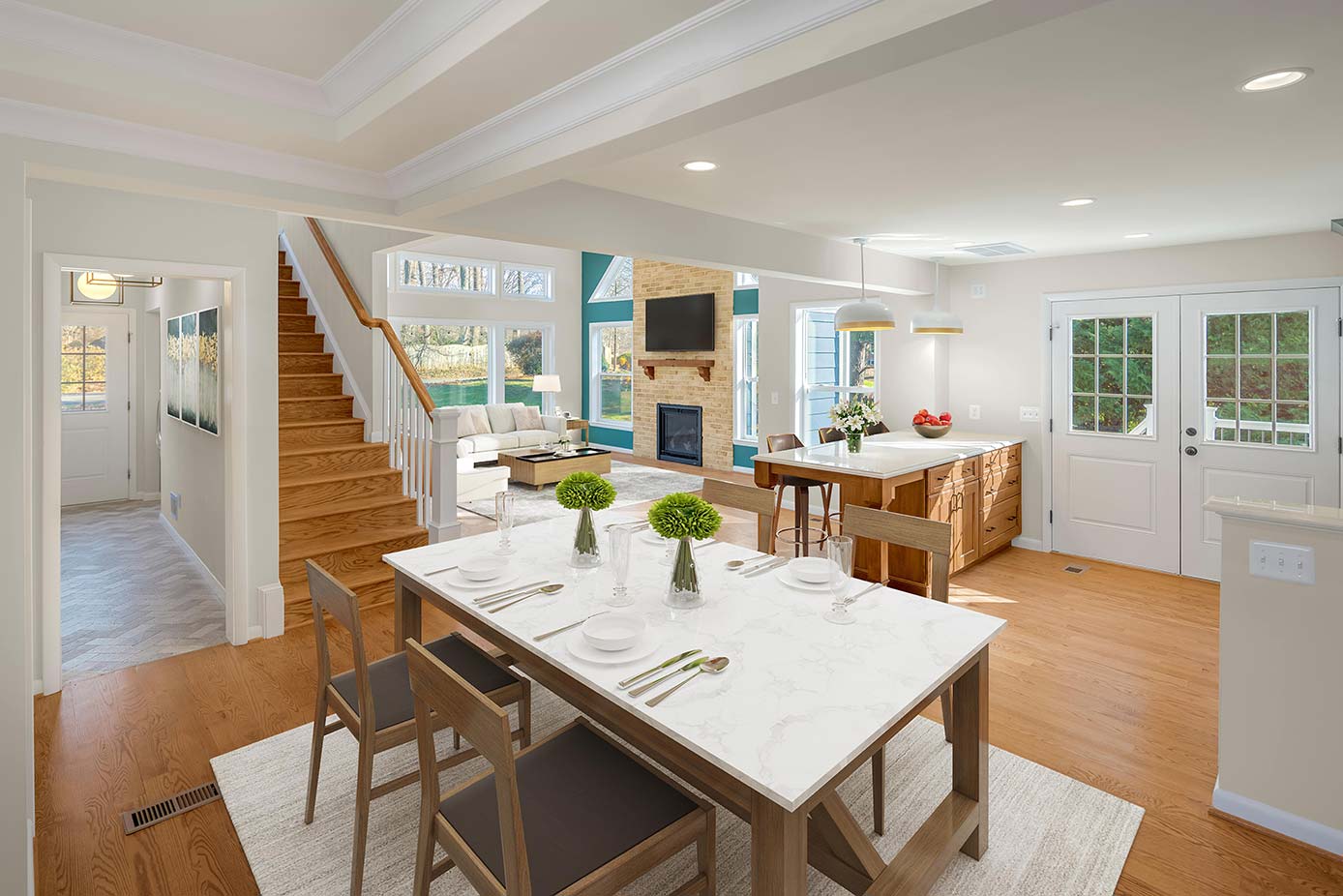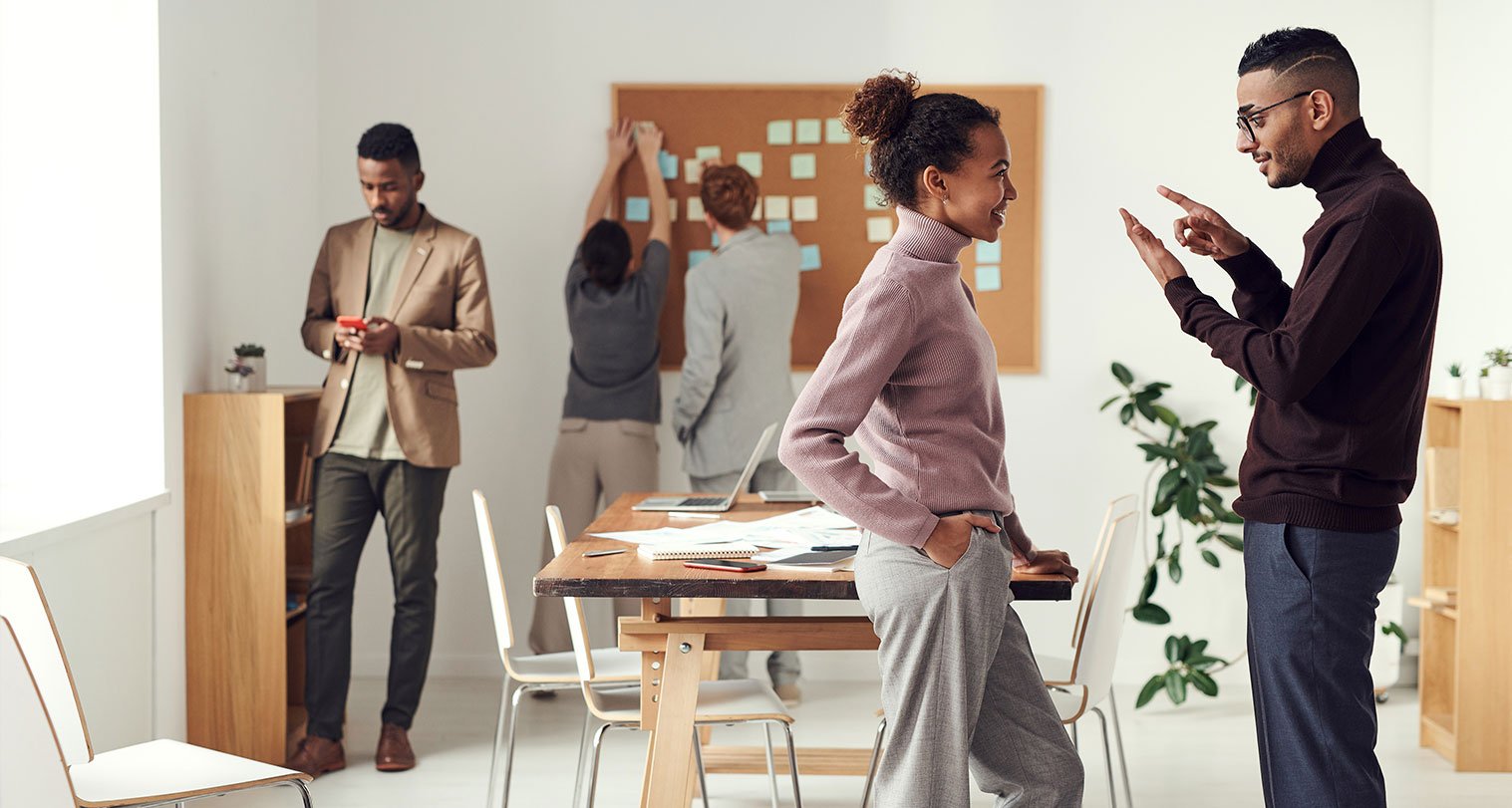 The Paradigm Process encompasses everything that needs to be done to construct custom homes that are built to last. As Maryland home builders who have been in the field for more than 15 years, we've been able to hone this process with meticulous attention to detail, so nothing ever falls through the cracks. Upon entering into an agreement with us, you'll receive a detailed guide that explains what we're going to do at each stage of planning and then construction. We'll also give you updates in real time on the progress of your project, so you're always in the know.
FAQ
Wondering what it's like to work with one of the best Maryland custom builders? Check out the answers to some of the most frequently asked questions about partnering with us below:
Articles from Paradigm Homes
Montgomery County's picturesque landscapes, vibrant communities, and proximity to urban amenities make it a prime location for those seeking to build their dream Custom Home. As a Custom Home Builder in Maryland, we want to help you make the right decision on where to build your dream home. Why Should I Build a Custom Home […]

Are you dreaming of building a Custom Home in South Carolina? Considering just how many remarkable cities there are in the Palmetto State, narrowing down the options can pose a challenge. If you're looking for the perfect blend of southern hospitality, historic elegance, and modern amenities, however, two areas stand out from all the rest: […]

Virginia is for Lovers, and if you've fallen in love with Northern Virginia, then we have the info you need to build a beautiful life there. Our Top 5 Cities to Build in Northern Virginia list gives you a great starting point to decide where to call home. Northern Virginia has no shortage of great […]
A Different kind of Custom Builder
Best design/build company in the business. We are 100% satisfied. Tim and his team are amazing- they oversee every detail to make sure their clients are happy and feel a part of the process.
We could not be more pleased with the home or the experience working with Paradigm. Work was completed on time and on budget – we recommend Paradigm unequivocally!
Paradigm provided excellent communication, involved our input in all phases and were always 100% honest and reliable. They went out of their way to make sure we got the home we wanted.
Paradigm did not just build us our dream house, they shared with us their vision to create an unbelievable home to enjoy, appreciate, and create lifelong memories. Paradigm literally designed the house better than we could have imagined and we feel very lucky to have such a fantastic home. We highly recommend Paradigm!
From the initial walkthrough, to getting a design on paper, budgeting, scheduling and construction it was a great process. We highly recommend Paradigm Homes!
From the initial walkthrough, to getting a design on paper, budgeting, scheduling and construction it was a great process. We highly recommend Paradigm Homes!