Montgomery County's picturesque landscapes, vibrant communities, and proximity to urban amenities make it a prime location for those seeking to build their dream Custom Home. As a Custom Home Builder in Maryland, we want to help you make the right decision on where to build your dream home.
Why Should I Build a Custom Home in Montgomery County?
Montgomery County boasts a reputation as a hub for luxurious living in the heart of Maryland. The county welcomes a range of styles, from classic to contemporary, providing a playground for individuals seeking to construct homes as unique as themselves.
Montgomery County is renowned for its top-tier school systems and recreational facilities. Montgomery County is also one of the most diverse counties in the country. For families, this means an environment where children can grow and flourish. Access to parks, sports complexes, and community events further elevates the quality of life there, making it an ideal setting for building a Custom Home that caters to a well-rounded lifestyle.
Top Cities for Building Custom Homes in Montgomery County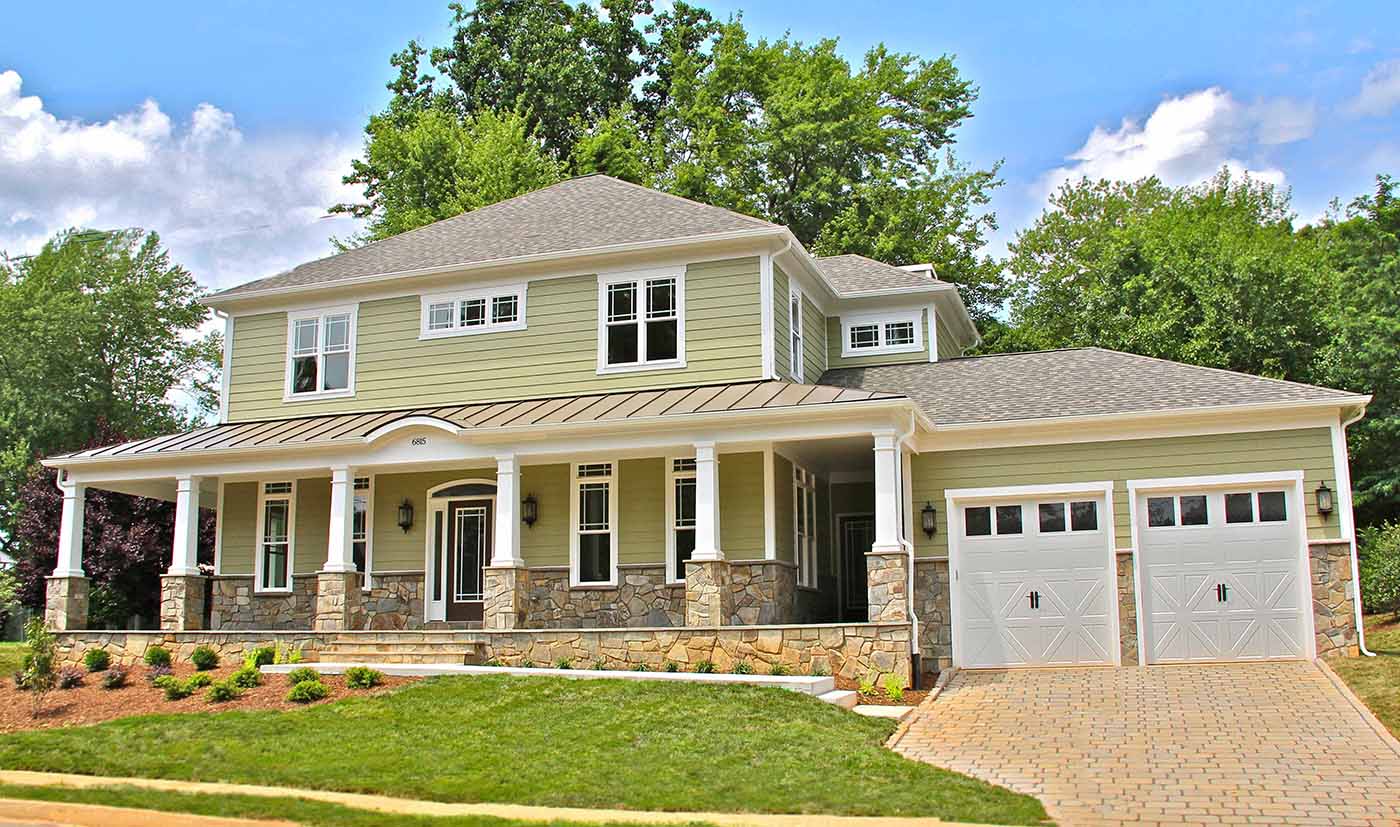 Work with a Maryland home builder in one of these cities to construct a beautiful house that mirrors your lifestyle and aspirations. From Bethesda's urban sophistication to Potomac's elegance, this list has something for everyone.
Bethesda: Urban Sophistication Meets Tranquil Living
Bethesda exemplifies the perfect marriage between urban sophistication and serene suburban living. Its upscale shopping districts, fine dining establishments, and cultural hotspots cater to those with refined tastes.
Bethesda also offers tranquility in its tree-lined streets and green spaces. Building a Custom Home in Bethesda allows you to experience both sides of this dynamic coin, creating a living space that resonates with the pulsating beat of the city and the serenity of nature.
Potomac: A Seamless Blend of Both Worlds
Potomac is synonymous with luxury living, boasting expansive estates, prestigious golf courses, and exclusive country clubs. The city exudes elegance at every turn.
For those with a penchant for the finer things in life, building a Custom Home in Potomac presents an opportunity to define luxury on your terms. From grand entrances to meticulously designed interiors, Potomac's allure is encapsulated in the details that a Custom Home can offer.
Chevy Chase: Classic Architecture Meets Modern Comfort
Chevy Chase exudes a unique charm that blends classic architecture with modern comforts. Many younger families are drawn to Chevy Chase, because they can take a home with classic architecture and then update it to function more for their 21st-century needs – all while preserving the historic structure of the home.The city's historical significance is mirrored in its architectural diversity, offering a canvas for those who appreciate timeless designs and contemporary elements.
Chevy Chase is an inviting setting for crafting a Custom Home that pays homage to the past while embracing the future.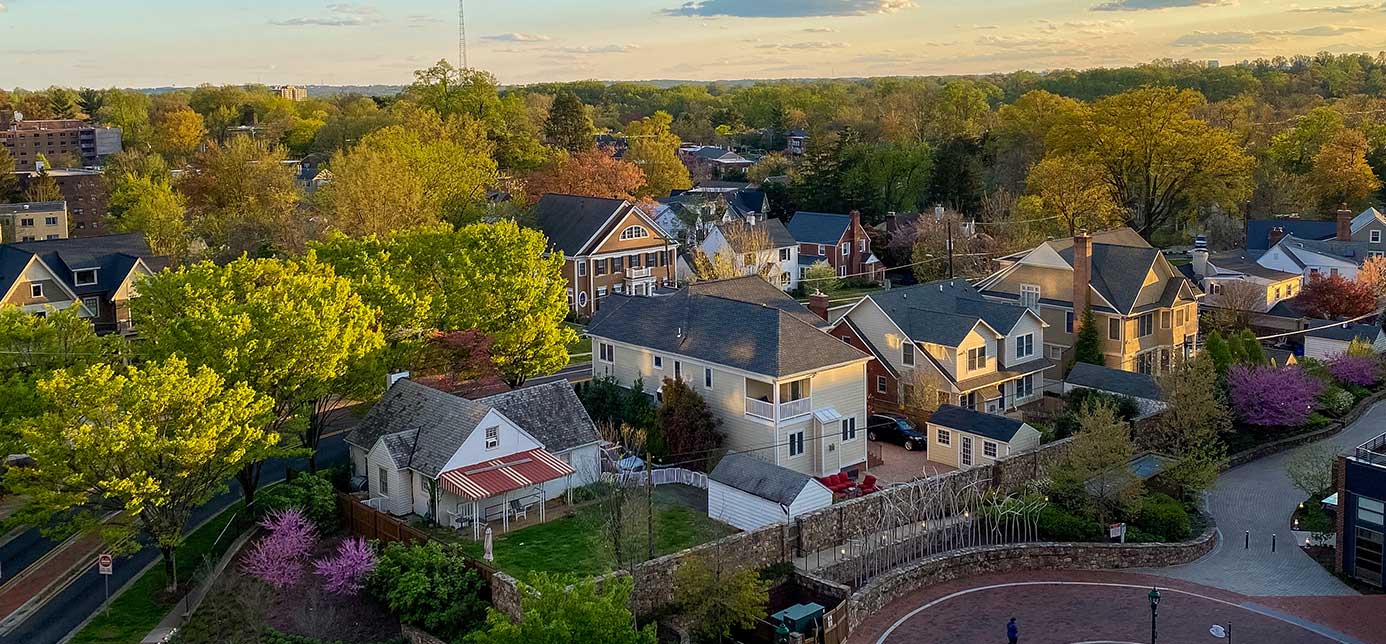 North Bethesda: Urban Connectivity and Residential Serenity
North Bethesda is an urban center within Montgomery County, bustling with modern developments, shopping centers, and entertainment options. Its strategic location caters to professionals seeking the perfect balance between work and leisure.
Building a Custom Home in North Bethesda allows you to embrace urban connectivity without sacrificing the serenity of residential living.
Kensington: A Quaint Retreat with Modern Appeal
Kensington, a small town with a big heart, exudes a quaint charm that's hard to resist. Its boutique shops, local art scene, and family-friendly environment create an inviting atmosphere.
The town's historic charm provides a unique backdrop for a Custom Home that resonates with tradition and contemporary living. Similar to Chevy Chase, Kensington is attracting younger families that want to update historic homes for their current needs.
---
Work with the Best Custom Home Builder in Maryland
Each of these highlighted cities offers unique advantages for those who choose to call them home. When you're ready to put down roots in one of them, reach out to Paradigm Homes.
As your Maryland home builder, it's important to note that our primary goal is to bring your vision to life. That means if you want to build elsewhere in the state, we will be happy to help you explore all possible opportunities.
---
Paradigm Homes is a Custom Home Builder that truly cares about making your Custom Home dreams a reality. Since 2007, Paradigm Homes has been guiding clients through the complex home building and buying market, creating a specialized experience through our Design/Build process. When you work with Paradigm, you also support the Paradigm Foundation, which provides homes to those in need around the world. Contact us today at (703) 476-5877 or by completing the online form.